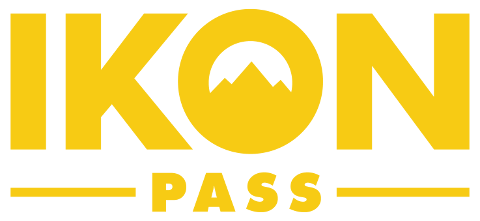 PRICING FOR AN Ikon Pass FOR 2020/21 will be available starting March 3rd!
The IKON pass offers access to a total of 41 iconic global mountain destinations . Great value especially if you are lucky enough to have your home mountain on the unlimited ski list.
BUY YOUR IKON PASS AT SKICAN AND SAVE $100 OFF YOUR NEXT TRIP. 
The fine print: Max $100 voucher towards future Skican vacation per family (requires min purchase of one adult pass). Redeemable for Skican FIT vacations with airfare and hotel. Vouchers are non-transferable and non-refundable and must be used prior to July 2021. Vouchers cannot be exchanged for cash. 
Consider these road trip ideas with your Ikon pass:
The Western Canada Adventure - Revelstoke, BC and Skibig3 AB (Lake Louise, Sunshine and Mt. Norquay)
Colorado Mix and Match - Steamboat, Winter Park, Copper Mtn, Aspen Snowmass
California Unlimited - Squaw Valley, June Mtn., Mammoth Mtn., Big Bear Mtn. Resort
Rocky Mountain Madness - Jackson Hole, Deer Valley, Solitude, Brighton, Alta/Snowbird
Ask us how to make this happen!
These are the 41 destinations available with the Ikon pass:
California: Squaw Valley Alpine Meadows, Mammoth Mountain, June Mountain, Big Bear Mountain Resort
Colorado: Aspen Snowmass, Steamboat, Winter Park, Copper Mountain Resort, Arapahoe Basin Ski Area, Eldora Mountain Resort
Maine: Sugarloaf, Sunday River
Michigan: Boyne Highlands, Boyne Mountain
Montana: Big Sky Resort
New Hampshire: Loon Mountain
New Mexico: Taos Ski Valley
Utah: Deer Valley Resort, Solitude Mountain Resort, Alta Ski Area, Snowbird, Brighton Resort
Vermont: Stratton, Sugarbush Resort, Killington - Pico
Washington: Crystal Mountain, The Summit at Snoqualmie
West Virginia: Snowshoe
Wyoming: Jackson Hole Mountain Resort
Alberta, Canada: SkiBig3
British Columbia, Canada: Revelstoke Mountain Resort, Cypress Mountain, CMH Heli-Skiing & Summer Adventures
Ontario, Canada: Blue Mountain
Quebec, Canada: Tremblant
Switzerland: Zermatt
Australia: Thredbo, Mt Buller
New Zealand: Coronet Peak, The Remarkables, Mt Hutt
Japan: Niseko United
Chile: Valle Nevado
About this Trip:

41 Destinations. One lift pass.  Purchase now for the 2020/21 season

There are three levels of pass available: Ikon Base Pass, Ikon Pass, and Ikon Session Pass 4-Day. Talk to us about the pass that is right for you!

Exclusive Skican offer: Purchase your IKON pass with Skican and save $100 off of your next ski trip. 

The fine print:
Max $100 voucher towards future Skican vacation per family (requires min purchase of one adult pass). Redeemable for Skican FIT vacations with airfare and hotel. Vouchers are non-transferable and non-refundable and must be used prior to July 2021. Vouchers cannot be exchanged for cash. 

Child Pass Promotion: Ikon Pass holders can purchase up to two discounted Child Ikon Passes or Child Ikon Base Passes for children ages 5-12 with the purchase of an Adult Ikon Pass or Adult Ikon Base Pass. The Child Pass Promotion ends, and prices go up on April 22, 2020.

There are three Pass levels available:
1) The Ikon Base Pass

Unlimited access at Blue Mountain, Tremblant,

Winter Park, Copper Mountain Resort, Eldora Mountain Resort, Big Bear Mountain Resort, Snowshoe Mountain and Crystal Mountain

Unlimited with Blackout Dates: Squaw Valley Alpine Meadows, Mammoth Mountain, June Mountain, Solitude Mountain Resort, Stratton, Sugarbush Resort

5-Days with Blackout Dates: Steamboat, Arapahoe Basin Ski Area, Deer Valley Resort, Big Sky Resort, Revelstoke Mountain Resort, Boyne Mountain, Boyne Highlands, The Summit at Snoqualmie, Cypress Mountain, Sunday River, Sugarloaf, Loon Mountain, Taos Ski Valley, Brighton Resort, Thredbo

5-Days with No Blackouts: Mt Buller, Valle Nevado, Zermatt

5-Days Combined with Blackout Dates

Alta Ski Area, Snowbird

SkiBig3: Banff Sunshine, Lake Louise, Mt. Norquay

Killington - Pico

Niseko United

Coronet Peak, The Remarkables, Mt Hutt (no blackouts)

Friends and Family Benefits: 8 days at 25% off window rates valid at all Ikon Pass destinations (excluding Aspen Snowmass, Jackson Hole, Zermatt and CMH), with select blackout dates

CMH HELI-SKIING AND SUMMER ADVENTURES: early booking privileges for winter and 10% off summer reservations.

Free one-year $65 CAD value membership to Protect Our Winters that includes POW die cut stickers, 20% off POW store merchandise, a monthly POW newsletter, and a subscription to the biweekly email newsletter, "The Line"

For expanded Ikon Base Pass access, five days can be added at Jackson Hole Mountain Resort and five days at Aspen Snowmass, with select blackout dates, for an additional $200 CAD. With this purchase, all 20/21 Ikon Base Pass destinations, benefits and blackout dates apply, and 20/21 Ikon Base Pass Friends & Family vouchers are also valid at Jackson Hole Mountain Resort and Aspen Snowmass.

 

BLACKOUT DATES for IKON Base Pass

North America: December 26, 2020 - Jan 2, 2021; January 16-17, 2021; February 13-14, 2021
Thredbo: June 26 - July 11, 2021
No blackouts at Zermatt, Valle Nevado, Mt Buller, Coronet Peak, The Remarkables, and Mt Hutt

2) The Ikon Pass

Unlimited, 7-day and 7-day combined access to 40 destinations including Blue Mountain and Tremblant, with no blackout dates.
Unlimited: Tremblant, Blue Mountain, 

Steamboat, Winter Park, Copper Mountain Resort, Eldora Mountain Resort, Squaw Valley Alpine Meadows, Mammoth Mountain, Big Bear Mountain Resort, June Mountain, Stratton, Sugarbush Resort, Snowshoe Mountain, Crystal Mountain, and Solitude Mountain Resort.

Up to 7 days: 

Deer Valley Resort, Arapahoe Basin Ski Area, Jackson Hole Mountain Resort, Big Sky Resort, Revelstoke Mountain Resort, Boyne Mountain, Boyne Highlands, The Summit at Snoqualmie, Cypress Mountain, Sunday River, Sugarloaf, Loon Mountain, Taos Ski Valley, Brighton Resort, Thredbo, Mt Buller, Valle Nevado, Zermatt

7 days combined: 

Aspen Snowmass: Aspen Mountain, Snowmass, Aspen Highlands, Buttermilk

Alta Ski Area, Snowbird

SkiBig3: Banff Sunshine, Lake Louise, Mt. Norquay

Killington - Pico

Niseko United

Coronet Peak, The Remarkables, Mt Hutt

CMH HELI-SKIING AND SUMMER ADVENTURES: early booking privileges for winter and 10% off summer reservations.

Friends and Family Benefits: 10 days at 25% off window rates valid at all Ikon Pass destinations

Free one-year $65 CAD value membership to Protect Our Winters that includes POW die cut stickers, 20% off POW store merchandise, a monthly POW newsletter, and a subscription to the biweekly email newsletter, "The Line"

 

BLACKOUT DATES for IKON Pass: None

 

3) The Ikon Session Pass 4-Day

4 days of access at 30 global Ikon Pass destinations including Blue Mountain, Tremblant, Revelstoke and SkiBig3 (Lake Louise, Sunshine and Norquay)
C

an be used across four destinations or at one favorite mountain

 

BLACKOUT DATES

North America: Dec. 26, 2020 – Jan. 2, 2021; Jan. 16 -17, 2021; Feb. 13 – 14, 2021

Thredbo: June 26 - July 11, 2021

No blackouts at Valle Nevado, Mt Buller, Coronet Peak, The Remarkables, and Mt Hutt

 

Pricing Information:
Passes go on sale March 4th
Price Includes:

Ask your agent for complete details and pricing for the Adult/Youth Ikon pass and base pass. Renewal discounts may apply. Pricing will be available this spring.

 

Booking Instructions:
Get A Quote


Please email Skican directly for more information. Or call 1.888.475.4226