For over 50 years Skican has sent groups, just like yours, to resorts across the continent and beyond.
To receive your personalized Group Ski Proposal please fill out this form.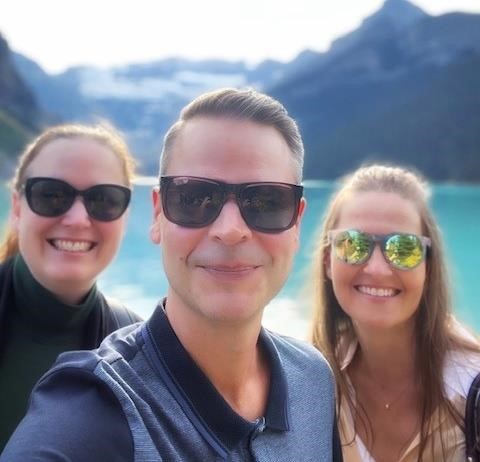 Photo: Tara, Adam and Alanna at Lake Louise Septemer 2022
For the group leader, let us:
Arrange lodging, lift tickets, airport transfers, flights, off hill activities and other add-ons (rentals, meals etc.) 
Save you time and money compared to organizing a trip on your own
Provide dedicated service pre, during and post vacation
What you can expect:
Competitive rates and group discounts, with an affordable per person deposit
Custom planning and itineraries
A price guarantee
Industry leading knowledge and experience
What people are saying...
SkiCan has been working with NTSC to set up group trips for many years. They provide competitive quotes, are helpful planning group events, responsive to questions and available to help smooth any bumps along the way.
Nick Miller, Charters Director, North Toronto Ski Club
As Director Ski Vacations for the National Capital Ski Club in Ottawa I have worked with many ski vacation wholesalers over the last ten years. My Skican contact over this time has been Adam Burn – Director Group Sales. Adam has consistently provided professional and competitive group services to our club over this time. Proposals have been well thought out and flexible enough to accommodate specific club needs. Pricing has been very competitive in a very competitive market. Adam has made it a priority to respond to queries on a timely basis prior to, during and after the trip itself. The National Capital Ski Club looks forward to many more future ski trips with Skican.
Jack Denovan, Director, National Capital Ski Club, Ottawa