Wednesday, January 18, 2017 - Courtesy of Afton Edington, Tourism Whistler
Courtesy of Afton Edington, Tourism Whistler
Photo credits: Mike Crane
Where is the best place to take a photo at WH?
The best place to take a photo is at the Olympic rings in celebration plaza. In addition to being a great hub for family après, tobogganing and free skating, celebration plaza is home to the famous Olympic rings that was used for the medal ceremony in the Olympics. No visit to Whistler is complete without a photo in front of the Olympic rings.

What is your WH guilty pleasure?
My Whistler's guilty pleasure is the waffles in Crystal hut located on Blackcomb mountain. These delicious Belgian waffles come with all the fixings and a beautiful view.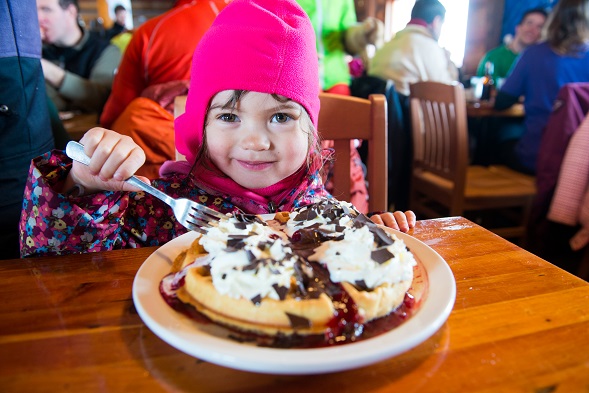 What is your favourite après experience?
My best WH apres experience is Dusty's in Creekside. This local watering hole was the original Whistler après bar and is known for its amazing atmosphere, legendary creasers and delicious bbq food.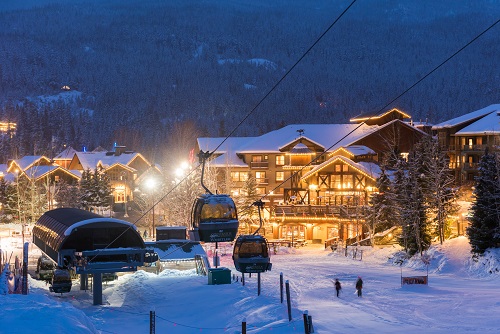 What is a cool event you frequent at WH?
The best event at WH is World Ski and Snowboard festival. This jam packed festival that happens in April includes lots of free live entertainment and events and is fun for all ages.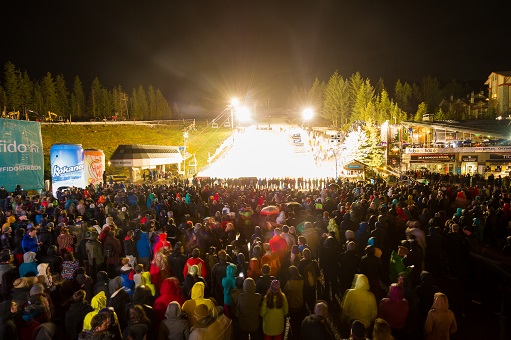 How can a tourist at WH act more like a local?
Whistler is unique in the way that locals and tourist like to hang out in the same restaurants and bars so get friendly, sit up at the bar and chat with a local that is most likely sitting beside you. Locals like to beat the lines and head up for Freshtracks breakfast first thing in the morning and enjoy runs before anyone else has uploaded. Get off the beaten track and try out local favorite restaurants in the upper village, Creekside and in Village North. Some of my favorites are: Pasta Lupino, Creekbread, Elements, Nagomi, and the HandleBar cafe.
Get your personalized quote for Whistler.
« Back