Wednesday, May 3, 2017 -
Dear Friends of Skican:
It is the end of another ski season – SIGH – and what fun it was!
Recently, I met with many of our ski industry colleagues at a conference in Banff to determine how Skican can provide greater value to you, the destination skier. They are an inspiring cast of characters who have pledged allegiance to a life of outdoor winter fun. We greatly value our relationships with these hardworking, passionate individuals who assist us in creating your exceptional ski experiences. We are excited about the plans that we've hatched and will be providing updates this spring/summer (think Chile, new USA and European destinations, and many Ski Escape programs).
But none of these discussions or meetings mean anything without you, the skier and customer. So, for this we Thank you...
for persevering when faced with snowstorms and cancellations, injury, bluebird and powder days, and hot chocolate/beer shortages
for getting your Vitamin D quota atop a snow-capped mountain far from your family home
for introducing your little kids to the sport and inviting the big kids along, all expenses paid, to a beautiful snow destination
for doing après and last call, and getting up, buckling up and pointing your skies down
to the wingmen and women who don't ski or board and take one for the team
... and finally, thank you for building amazing ski memories, fueling the adventurous spirit and making Skican a part of your experience.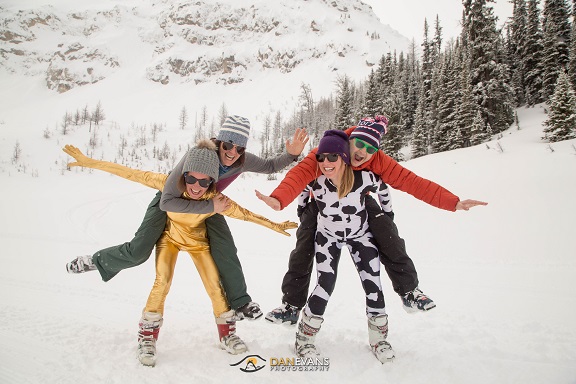 Karen, Catherine, Adam and Brenna - Skican staff.
With that, it is now time to store the snow equipment and get out the SUP/sailing/camp/kiteboard/BBQ/mixology… gear, get ready to watch a rainstorm from the porch, enjoy a music festival, ice cream and a dip in the pool or off the dock. We can't wait.
Warm and sunny regards, and we'll talk soon.
Karen and the Skican team
« Back