By Brandi Schier, resident of Kamloops BC
Like many riders, the first time I felt the sensation of floating on powder, I was hooked. Seemingly weightless, feeling the energy underneath me with every turn, it sent me on a mission. Since then, I've snowboarded at many resorts on a few continents and I'm usually in the midst of planning my next trip. I'm always daydreaming of the day when I can pack my snowboard bag again.
There's a meditative quality to being on the mountain I haven't found anywhere else that's worth the chase. It's not so much an escape but a time to recharge and focus only on the moment. And as much as I love travelling to ride, one of the best mountains I've found to achieve this Zen also happens to be where I live.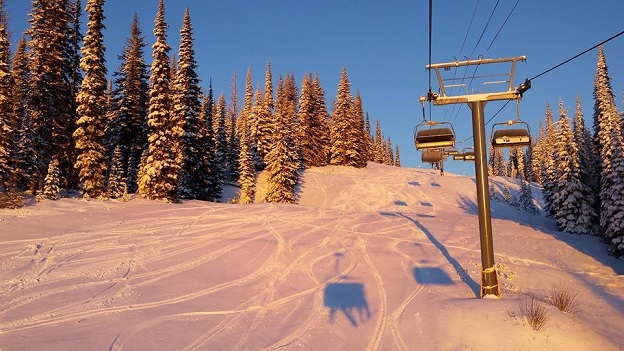 Sunrise at Sun Peaks
Located in Interior B.C., Sun Peaks is a mountain resort, but it's also home to a growing community. It's here I've been able to work on finding balance between the everyday obligations of life and the desire to be on the snow as much as possible. And I'm not alone. I've met many people who began as guests, who then became friends and are now neighbours.
Not many people I meet outside of Sun Peaks realize the quality, size and diversity of the terrain here. With over 4000 acres of skiable terrain, it's easy to find a spot to call your own and lose yourself in the moment.
It's out there on the mountain where I can find a run or a line to myself, lay down some turns with the thick snow muffling the sound except for my own breath, and remember why I love it here.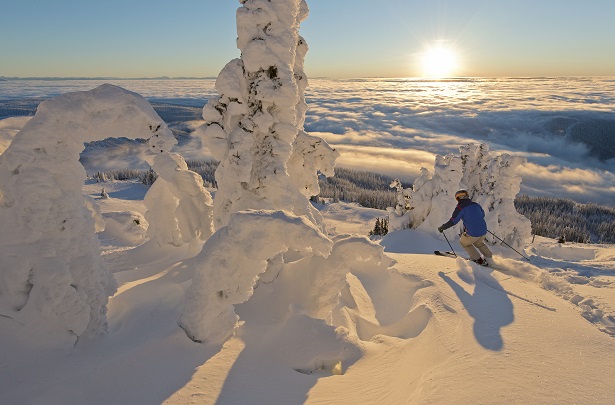 While there are dozens of areas I love, one of my favourite places to ride is the trees on the backside of Burfield Chairlift. Many people leave it out of their rotation as it's a slower chair, but that's a mistake. Hit it after a nice snowfall and there are endless lines of untouched snow, ready to be lapped until the last chair of the day.
With three mountains to explore, even on the cusp of my tenth season of riding Sun Peaks, I feel there's places I haven't truly discovered. Everyone has their favourite spots, whether it's a secret stash off Green Door or a line through the trees by Lone Fir West, it's where the rest of the world melts away and all that remains is the line in front of them. I love finding those new places to add to my list.
There, surrounded by only the trees and the snow and maybe a good pal or two, I don't have to dream about my next trip. Because I'm living it.


Get a quote for your trip to sunny, Sun Peaks, BC.
---
About the author: Brandi left the prairie plains of her youth behind her after discovering snowboarding in university. After graduating with a degree in journalism, she spent several years working in marketing and PR for resorts in B.C. and travelling overseas. Last year, she turned her efforts to the local newspaper, Sun Peaks Independent News, in her mountain home. She lives there with her partner, Danny, who coaches snowboarding, and her puppy Jane who is ready for her first winter ever!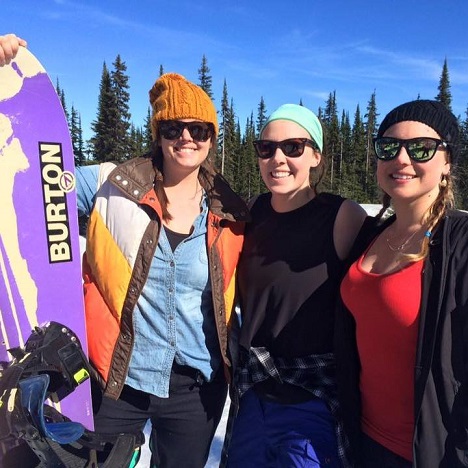 The author during Todmountain days event