The team at Skican has decided to break down the 5 best skiing areas in Western Canada.
We want to help you choose the ski adventure that is right for you
—whether that's a family resort, a winter wonderland of powder, or the biggest vertical in North America!
If you missed Part 1 of this blog, then check back to learn about our other contenders. Otherwise keep reading to learn more!
3. The Okanagan Valley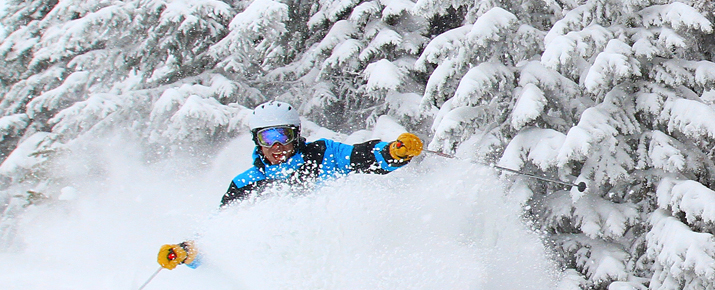 Located in interior B.C. around the town of Kelowna, the resorts of the Okanagan Valley region are famous for their cosy slope-side villages, friendly vibes and ridiculously good powder skiing.
What makes the Okanagan Champagne powder so famous? Simple science. The valley's location on the lee side of the Coastal Range means that the snow here is especially dry and easy to ski, making it a great destination for all levels of skiers and boarders.
The area's three largest resorts (Big White, Silverstar and Sun Peaks) receive about 20-25 feet of snowfall annually. Big White offers Canada's largest ski-in/ski-out village and great options for families. Silverstar's quaint village is also a super family-friendly destination, with a laid-back atmosphere that keeps guests returning. Sun Peaks consistently ranks as one of the best resorts in Canada, providing safe fun for kids and a playground for the adults to explore.
If you're looking for great powder skiing for yourself and your family, then choosing the Okanagan Valley as a destination is a no-brainer!

  4. Big Vertical Skiing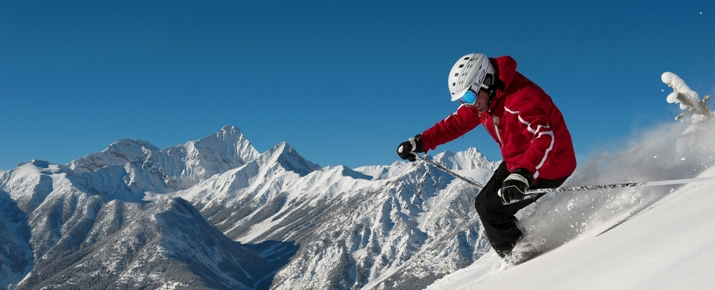 Did you know that Canada has 4 of the 5 resorts with highest continuously skiable vertical in North America? One of them is Whistler-Blackcomb, but the other 3 also offer great options for speed demons looking to break away from the rest of the pack—as well as ample heli-skiing.
At the top of the list sits Revelstoke. Like the Okanagan, Revelstoke is known for its powder— but it's the sheer volume here that makes it notable. With a massive area serviced by snowcat and heli-skiing operations and the highest vertical on the continent, Revelstoke is the destination for skiers looking to push their limits.
Next is Kicking Horse, which brands itself as the "hidden gem" of the Rockies. With the fourth highest vertical in North America, this exclusive resort includes terrain for kids and adults—but, like Revelstoke, you'll get the most out of this mountain if you are a more advanced skier or rider.
The final resort of this list is Panorama. With the fifth highest vertical in North America, Panorama offers scenic views alongside a wide variety of terrain for all levels. This is another resort with great family options and tons of activities off the mountain. Ski-in, ski-out accommodations and slopeside hot tubs will let you enjoy the view after your skiing day is done.

  5. Off the Beaten Track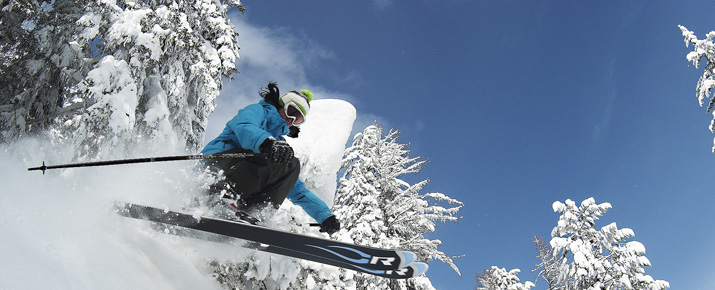 The most adventurous skiers and snowboarders are always looking to stay ahead of the crowds—find those spots where you'll get the untracked powder and the empty chairlifts. After all, when you're on the mountain all you need are good conditions and a buddy to keep you company.
These 5 resorts fly under the radar at times, promising shorter lift lines, a laid back atmosphere, and the opportunity for discovery. All 5 are located in the southern area of the Kootenay and Purcell mountain ranges. This area offers sunnier climate and more great B.C. powder. But it's mostly about having an authentic Canadian ski experience.
Fernie is that Great Canadian resort that people always seem to forget—so maybe the exception on this list. Famous for its amazing powder and great après-ski parties, Fernie offers tons of terrain. It's definitely one of the best resorts in Western Canada—and its legendary snow is yours to discover!
Kimberley is a family favourite. Close to Fernie in the Purcells, this is the perfect resort for a more relaxed family ski vacation. Great terrain, great snow and local entertainment combine to ensure you have a good time.
Red Mountain has rated one of the most "underrated" ski resorts in North America. Red offers all of the options you'd expect from a big name resort: tree-skiing, backcountry, heli-skiing, après-ski and more! All of this is amplified by the historic charm of the local ski village, which offers an unmatchable vibe for visitors.
Ready to embark on your journey of discovery in Western Canada? Contact us at Skican for help booking a trip.