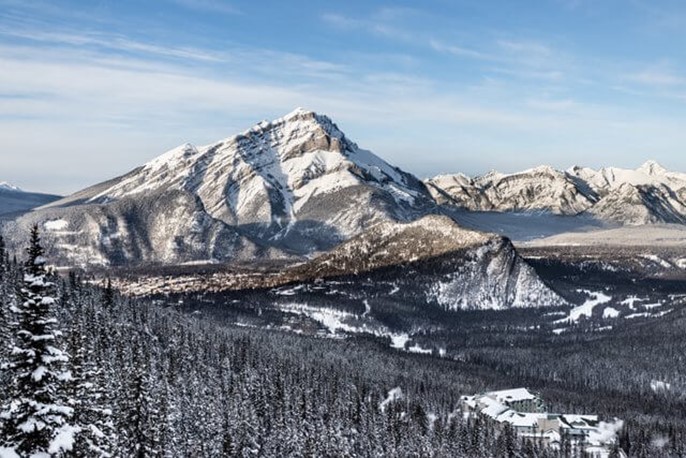 Photo by Chris Amat / Pursuit Banff Jasper Collection
Banff and Lake Louise are two of the most beautiful places in the world and are among the most popular destinations in Canada! If you're lucky enough to be visiting, you'll want to know how to get around. This guide will tell you everything you need to know about transportation in and around Banff and Lake Louise. Whether you're flying in, taking a shuttle, or renting a car, we've got you covered! 
Flying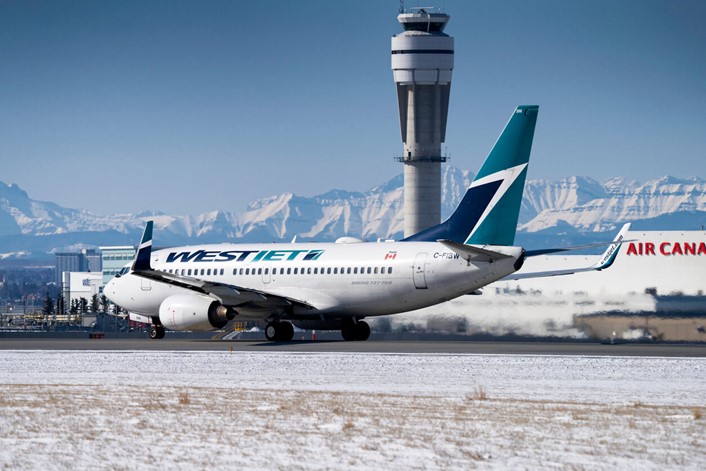 If you are flying from another province or country, the closest international airport to Banff and Lake Louise is Calgary International Airport (YYC) which has service from major carriers such as Air Canada, West Jet, United Airlines, and others. Before leaving, you'll want to plan your route from the airport to the slopes! Keep reading to see what your options are.
Driving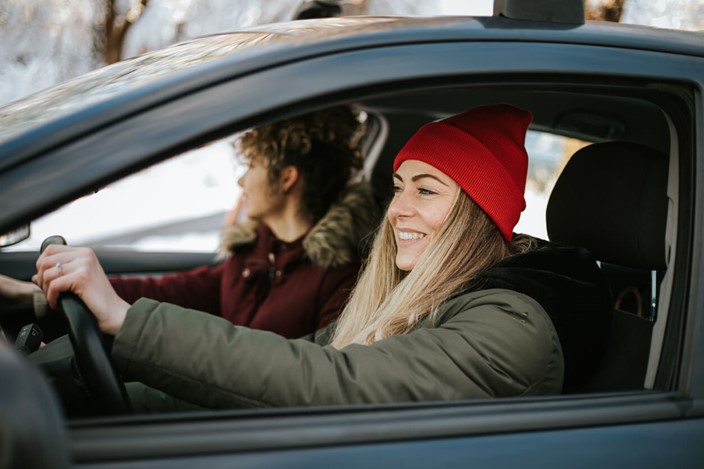 Banff is a 90-minute (140 kilometre) drive down the TransCanada Highway. Whether you're driving your own car or renting one when you arrive at the airport, you'll enjoy a beautiful scenic drive through the Rocky Mountains. It is a straightforward drive and there are plenty of places to stop along the way. However, parking is limited in Banff and Lake Louise, so we recommend taking one of the many shuttle options or planning your parking well in advance.
Shuttle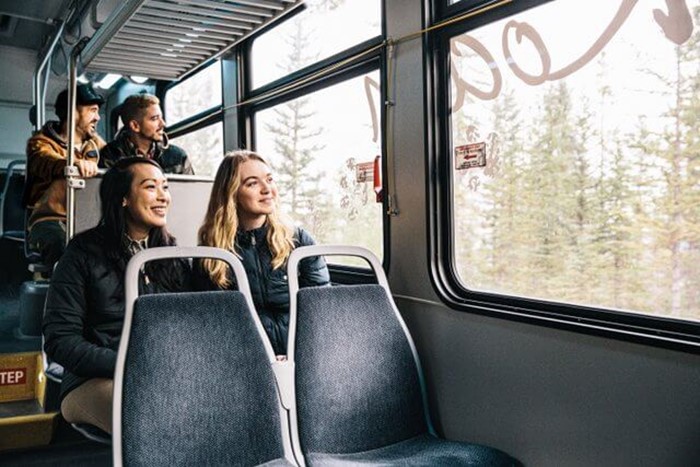 Photo by Damian Blunt
From The Airport
There are shuttle options available from the Calgary International Airport to Banff and Lake Louise, as well as service to get around once you've reached your destination. 
From the airport, there are multiple service options that you can book in advance with Banff Airporter, Brewster Express, Alpine Limousine & Tours, and Mountain Park Transportation.
Once You've Arrived
The Town of Banff is only 4 square kilometeres in area, so walking around is often the best way to get around. If you'd prefer to take a shuttle, there are plenty of shuttle options to explore Banff and Lake Louise. Roam Transit operates bus routes to many of the top attractions, and year-round service to Sulphur and Tunnel Mountains. Additionally, they travel from downtown Banff to Lake Louise's lakefront.
Banff and Lake Louise are breathtaking areas that offer a wealth of activities and attractions for visitors, and ways to travel between them. No matter how you choose to get around, you are guaranteed to have a great time on your ski vacation. Have questions about booking your trip? Give our team a call – we would be happy to help!