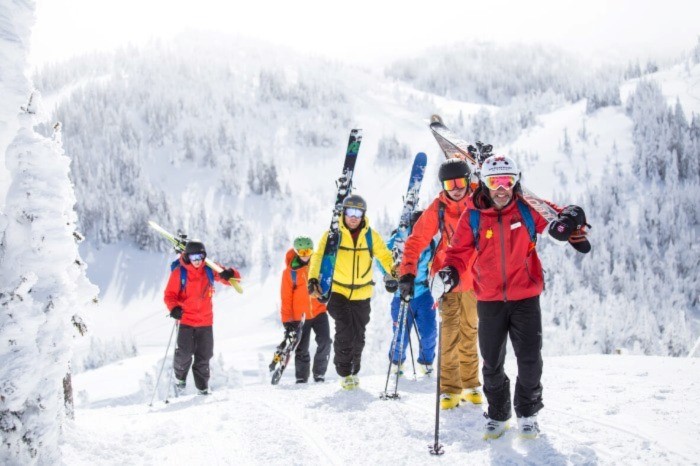 Photo by Sam Egan (Cedar Line Creative)
Sun Peaks offers spectacular ski lessons that cater to every age and skill level. While their ski resort features ideal terrain for beginners, there are also great options for intermediate and advanced skiers, and skiers of all ages, to improve their confidence and technique.
Book a trip to Sun Peaks this winter for a one-of-a-kind ski school experience guided by their passionate and knowledgeable instructors.
Ski and Snowboard Lessons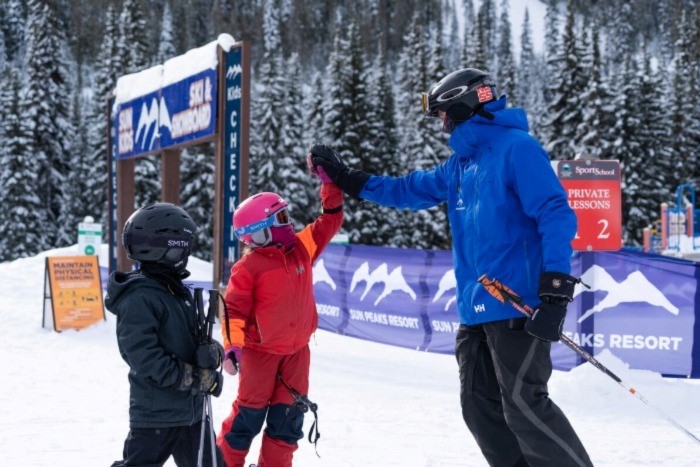 Photo by Kyle James
Park Posse 
This private lesson gives you time with a certified Freestyle Coach. From rail tricks to major mountain jumps, intermediate and advanced skiers and riders will gain the opportunity to level up, boost their freestyle talents, and explore more of the amazing mountain playground at Sun Peaks. If you've had a lesson with a particular instructor before, you can request the same instructor at the time of booking.
Park Posse Private Freestyle Lessons take place daily at 9:00 am, 11:00 am, and 1:30 pm. Invite a friend or two to join in on the session and take advantage of sharing the cost!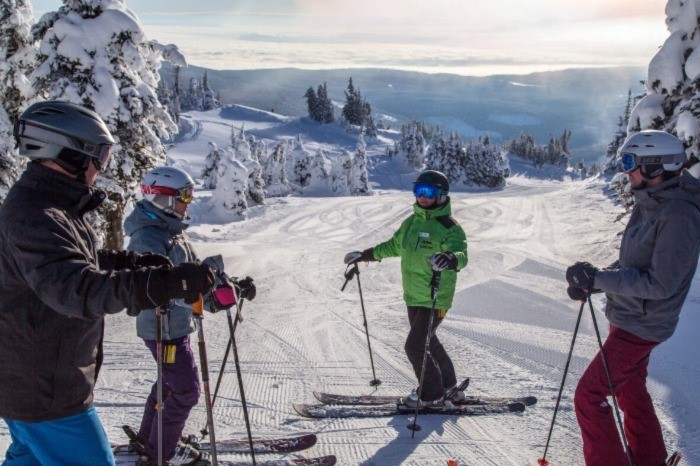 Photo by Sam Egan (Cedar Line Creative)
Nifty Fifty Super Group
The Nifty Fifty Super Group is an adult ski lesson specifically designed for those over 50 years of age. Ideal for intermediate and advanced skill levels, you'll receive two hours of training by the very best 50+ instructors at Sun Peaks! This unique lesson is the perfect option if it's been a little while since your last time out on the slopes, or if you're interested in learning a new technique. This season, the Nifty Fifty Super Group runs daily at 11:00 am.
Sun Peaks has over 30 lessons, camps and programs as part of their Ski School! Check out their other private lesson options for adults and kids — and don't forget the Ladies Clinic and Winter Kickoff Weekend.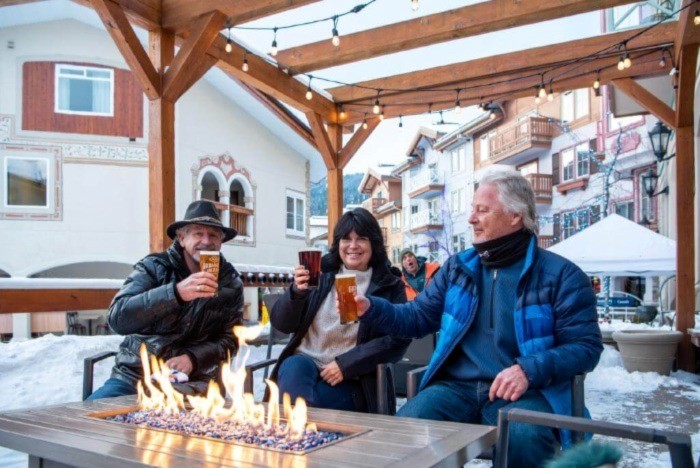 Photo by Mary Putnam
Things To Enjoy After Your Lesson
After some mountain fun in the winter sun, there are countless activities to enjoy. Explore the ski-through, European-style village and take part in a little shopping or refuel at any one of the cafes and restaurants. If some R&R is more to your liking, enjoy a massage or some yoga with one of their wellness options.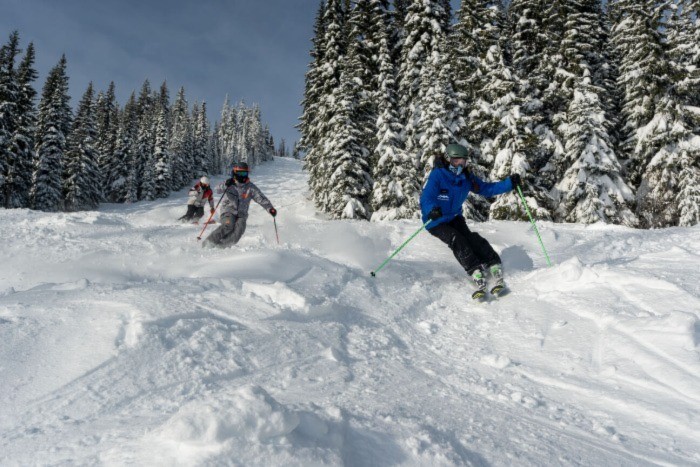 Photo by Kyle James
Whether it's one-on-one instruction or making new friends at group lessons, Sun Peaks has opportunities for everyone to grow their skills and have an amazing time. 

What are you waiting for? Freshly groomed trails await your tracks. Book Sun Peaks now to secure a pre-season deal.