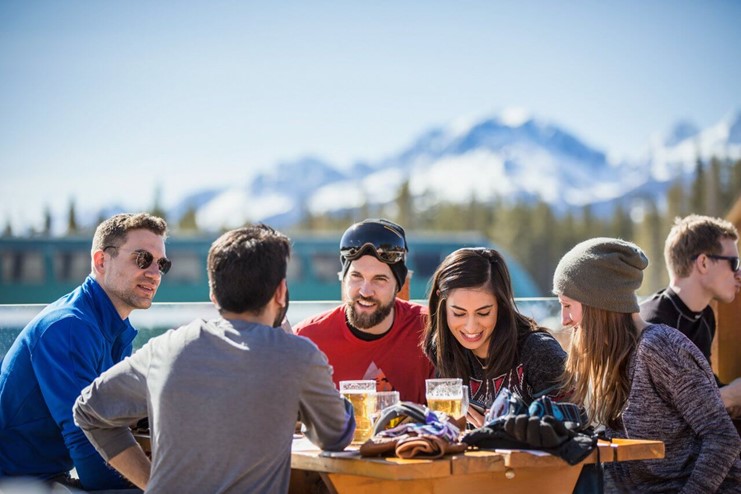 Photo by Noel Hendrickson | Banff Lake Louise Tourism
If you're looking for some of the best food in Banff, you don't have to look far. From sushi to burgers, Banff has something for everyone. Here are some of our favourite spots to eat in town:
Three Bears Brewery and Restaurant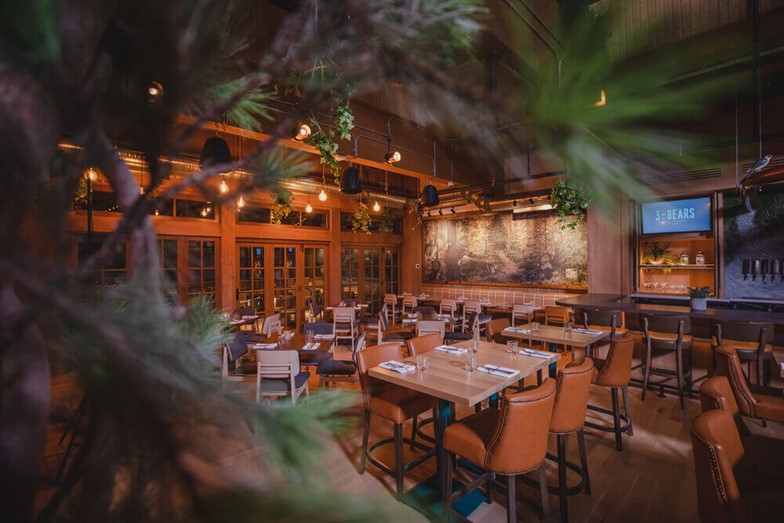 If you're looking to sip some brews on your trip, you won't want to miss Banff's newest brewery. Three Bears Brewery's atmosphere features a great outdoors theme with cozy seating and a retractable glass roof for stargazing. 
You don't want to miss trying one of their pizzas – the dough is made using a process known as "reverse ice water ferment" and takes 72 hours to make! 
Visit the Three Bears Brewery and Restaurant at: 205 Bear Street, Banff
Hello Sunshine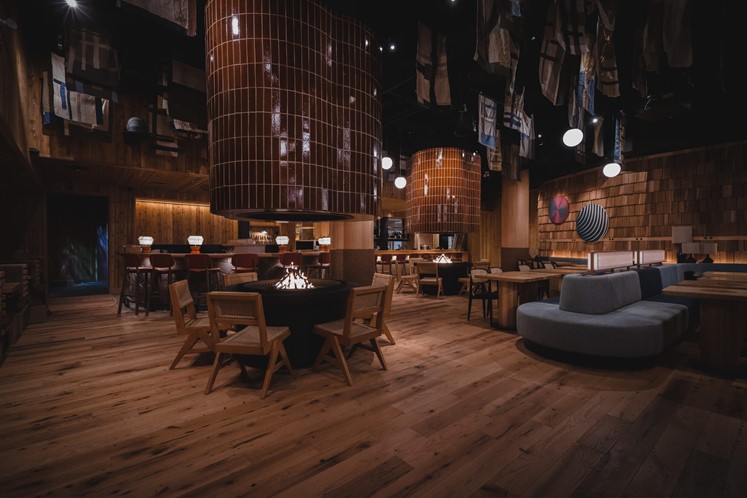 If you're looking for fresh food and a funky, fun atmosphere, look no further! Sit around eye-catching fire tables, or pull up a chair at the Tiny Bar and indulge in delicious sushi and Japanese barbeque.
Oh, and did we mention it's also a karaoke bar?! This isn't just your average dinner spot.
Visit Hello Sunshine at 208 Wolf Street, Banff
Melissa's Missteak Family Restaurant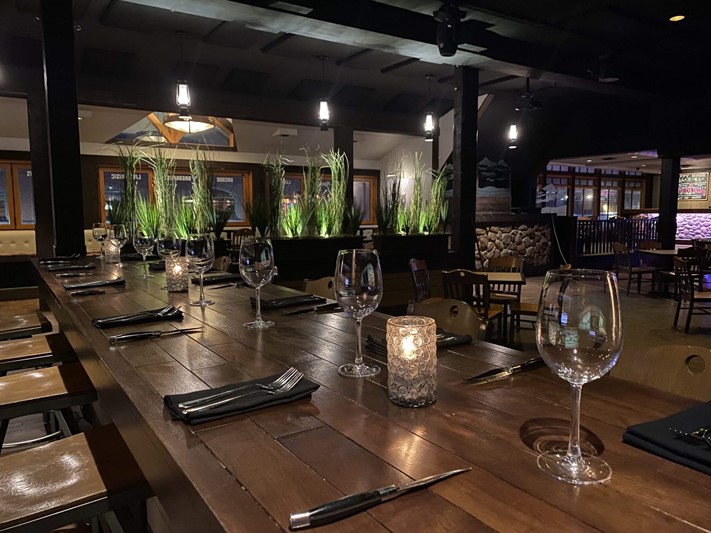 Check out Melissa's for breakfast, lunch, and dinner! Locally owned and operated, Melissa's has a great menu with a variety of items to please every palate. Perfect for families visiting Banff and Lake Louise, stop by here for a bite to eat as you explore Banff Avenue.
Visit Melissa's Missteak Family Restaurant at 201 Banff Avenue #2, Banff
Nourish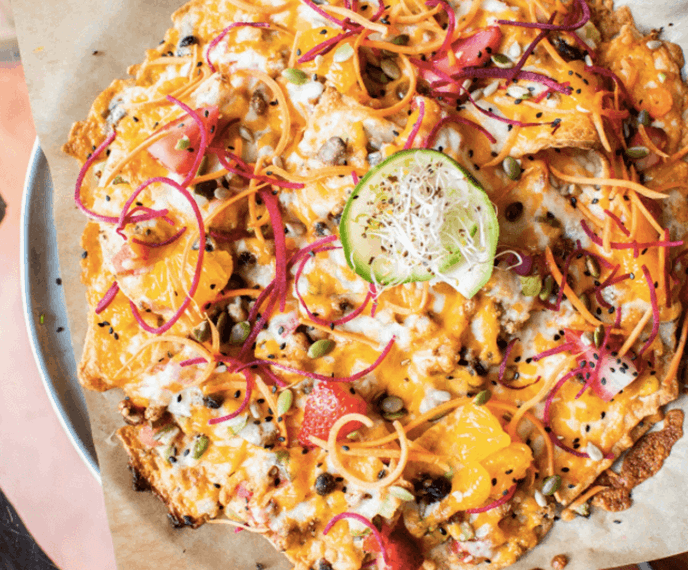 If you're looking for something vegan, or something fresh, you'll love Nourish. It's the perfect fuel for all of your mountain activities. Try their famous fully-loaded nachos with over 27 ingredients including beans and quinoa, dill pickles, and even strawberries! Visiting during the weekend? Check out their brunch!
Visit Nourish at 211 Bear St #110, Banff
Sky Bistro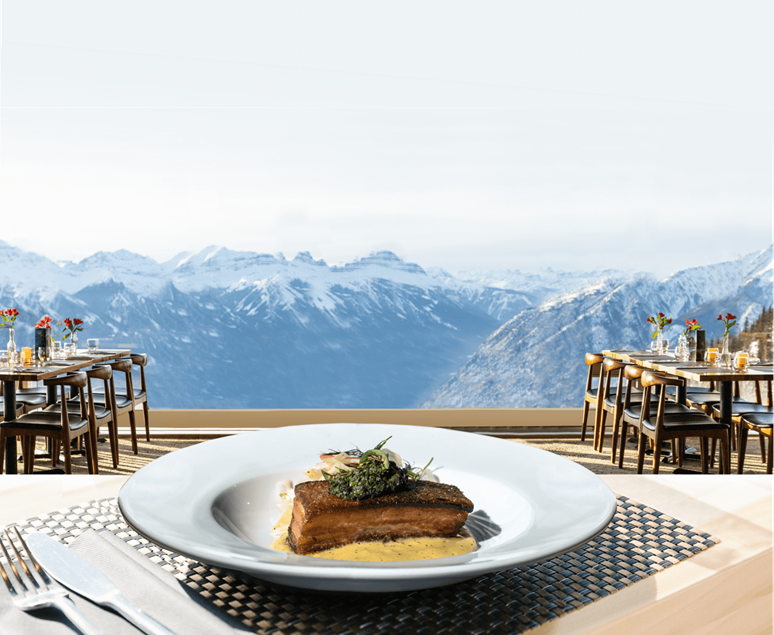 Take an 8-minute gondola ride up to the top of Sulphur Mountain and try Sky Bistro. Voted the #1 restaurant in Banff, this is the perfect date night dinner destination. Sit surrounded by the mountain views outside of the floor-to-ceiling windows while tasting an upscale menu of Canadian cuisine – trust us, it's an experience in itself.
Visit Sky Bistro at the Summit of Sulphur Mountain, accessible by the Banff Gondola.
* Reservations required 30 days in advance.
The Eddie Burger + Bar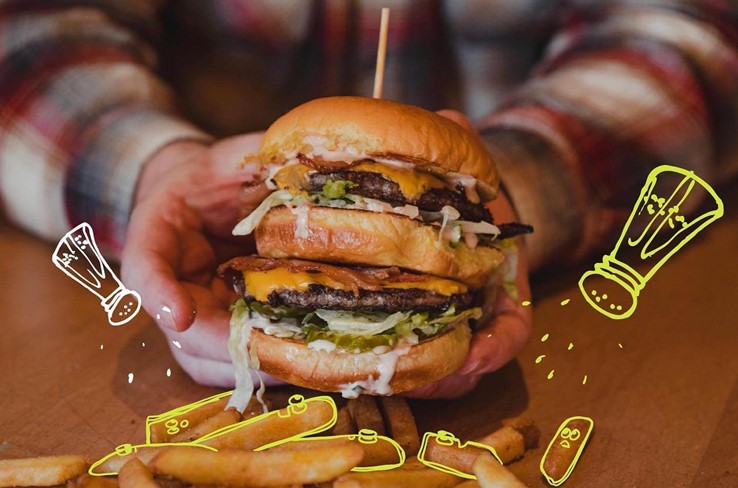 If we had one word to describe The Eddie Burger + Bar it would be 'steez'. It has an atmosphere of its own that everyone has to experience once in their lifetime. As the name suggests, they have a range of mouthwatering burgers, poutine, and wings to choose from. Bring the kids for a milkshake (like the ones you only see in the movies), enjoy good grub, watch the game, and have a great time!
Visit The Eddie Burger + Bar at 137 Banff Avenue #6, Banff
As you can see, Banff is a foodie's paradise with restaurants to satisfy any craving. Whether you want sushi, fresh vegetarian bites, or a burger and fries, you can find it here. When you visit, be sure to check out some of the local spots during your stay. 
Want to try these amazing dining options for yourself? Get your quote today for a vacation to Banff and Lake Louise!