Here are some of our favourite family-friendly features both on and off the mountain:
Snow School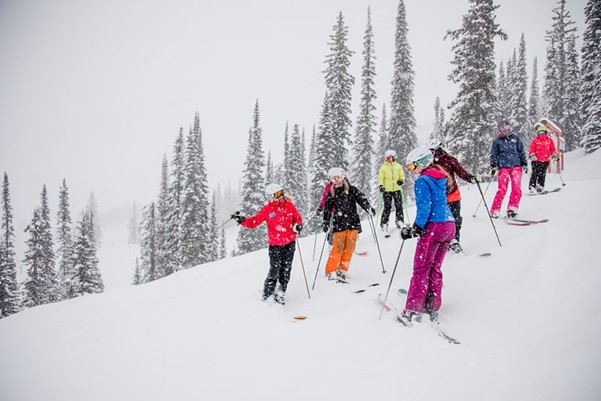 Photo by Matt Kuhn
Fernie Alpine Mountain resort is filled with locals, pioneers, ski bums, and freeskiers — and they all want to share their love of the mountains! 
Bring the entire family to snow school and let Fernie's team of ski and snowboard professionals guide you and your family to your best mountain resort experience ever.
They offer both private and group lessons at different levels for skiers and snowboarders of all age ranges, including adults.
Family Dining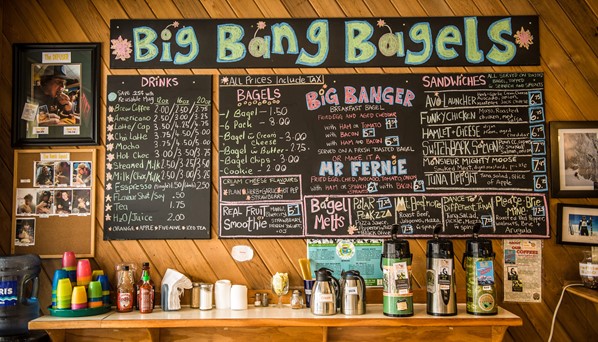 Photo by Tourism Fernie
There are lots of delicious restaurants throughout Fernie, both on and off the mountain, but we have two that you MUST try.
Start your day with breakfast at Big Bang Bagels. Located in historic downtown Fernie, they have a large selection of delicious homemade bagels with crazy fun toppings. We recommend The Griz…fried egg, aged cheddar, sausage, hashbrown, fried onion, spinach, and your choice of cream cheese. We weren't kidding when we said delicious!
For dinner, Legends is a hit with both adults and kids. They serve classic pizza, poutine, chicken fingers, burgers, salads, and more — and they do it all really well. Try their Polar Peak salad topped with pomegranate, mandarin oranges, goat cheese, balsamic vinaigrette, and toasted sunflower seeds if you're looking for something light, or their Buffalo Chicken Burger if you need a little more fuel.
Snowshoeing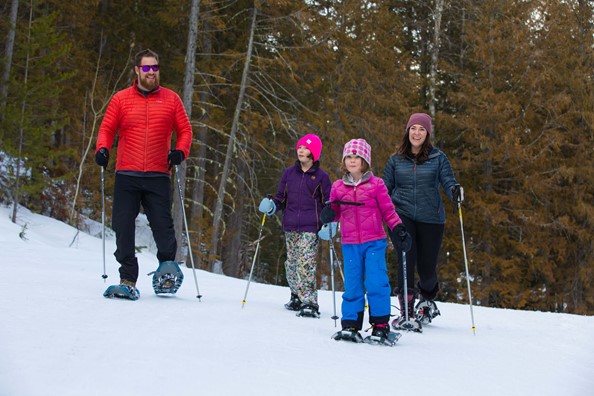 Photo by Tourism Fernie
We can't mention Fernie's adventure lifestyle without including snowshoeing. No special skills required – just strap a pair of snowshoes to your boots, and you're off! Explore the snowshoe trails through the wilderness with loops ranging from an hour to full day adventures. 
Enjoy the glory of the glistening snowy treetops and stunning views and, if you're lucky, you might just see some wildlife. 
New to snowshoeing? It's easy to figure out, but if you'd prefer a guided tour, they run both day and night.
Outdoor NHL Ice Rink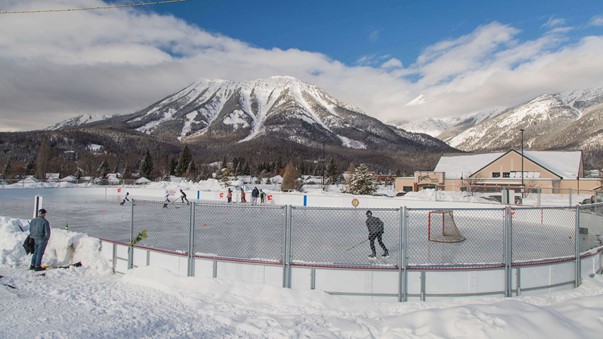 Photo by Tourism Fernie
What's cooler to a kid than skating on an outdoor NHL-sized ice rink donated by the Calgary Flames Foundation themselves? Constructed in 2017 by local volunteers and businesses, this rink is located in downtown Fernie. Bring your skates or rent them at GearHub Sports!
After you've done a few laps, head over to the Fernie Memorial Arena and cheer on the local Junior B hockey team, the Fernie Ghostriders.
Aquatic Centre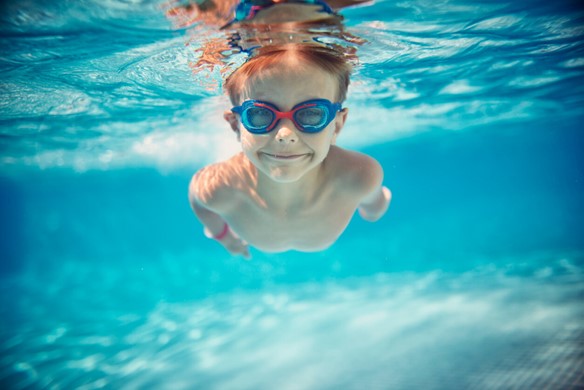 Marco polo anyone? Located beside the outdoor rink is the aquatic centre. Enjoy warming up in their 25-person hot tub after a day on the slopes, and then splash around in the leisure pool — it's a perfect spot for the kids. 
When you're ready to book your family trip to Fernie, reach out for your free, no-obligation quote!