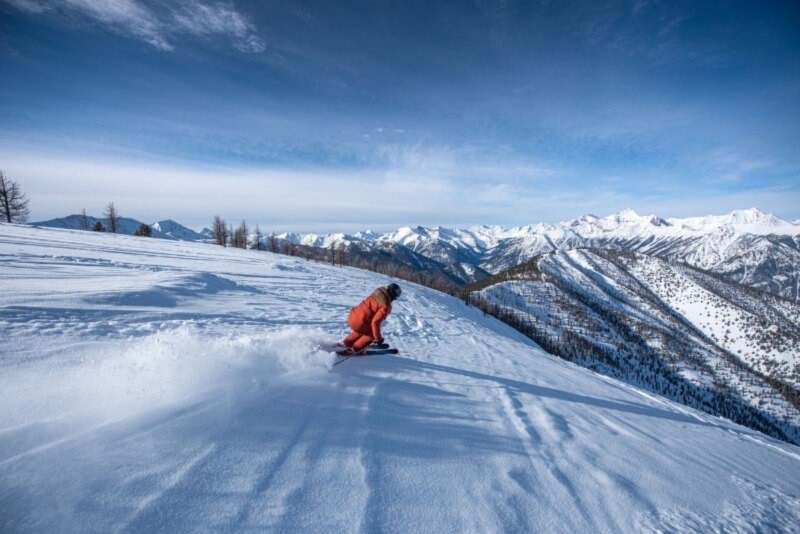 Source: Panorama Mountain Resort
If you're an avid skier looking for something new, Panorama Mountain Resort is the destination to be this season. Rising over 4,000 vertical feet, Panorama offers almost 3,000 acres of skiable terrain and multiple possibilities to experience thrilling activities like heli-skiing.
Grow your skills in a controlled environment
Patrolled Landscape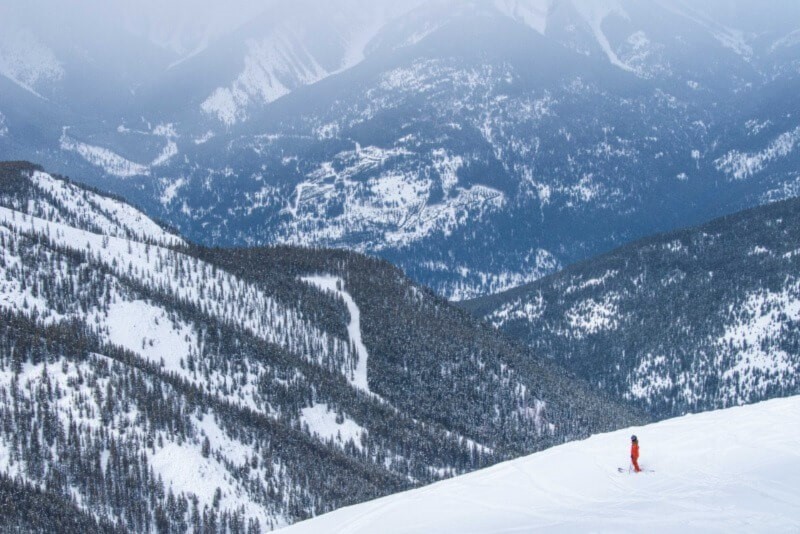 Source: Panorama Mountain Resort
Located on the western edge of the Canadian Rockies, Panorama offers some of the best beginner and intermediate runs in British Columbia. The terrain at Panorama varies from wide, rolling fall line cruisers, to powder-filled glades. The steep and deep back-country style terrain of Taynton Bowl, an ex-heliski area, is accessible directly off the summit. 
Panorama's unique setting makes it easy to progress to more advanced terrain and activities if you're feeling adventurous. All terrain at the resort is patrolled and controlled for hazards. Best of all, no matter which runs you decide to tackle, each trail will lead you back to the village at the base of the mountain. 
Advance with a Private Lesson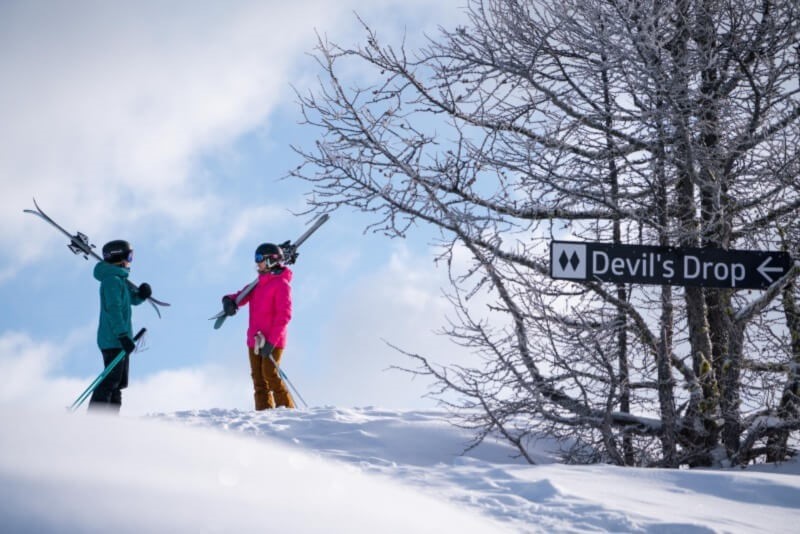 Source: Panorama Mountain Resort
If it's been a while since your last ski trip, or if you want to pump yourself up to try heli-skiing, we recommend booking an adult private lesson early on in your trip. The one-on-one instruction can focus on teaching you the skills you need to be comfortable skiing powder and making turns in deep snow. 
Panorama Heli-Skiing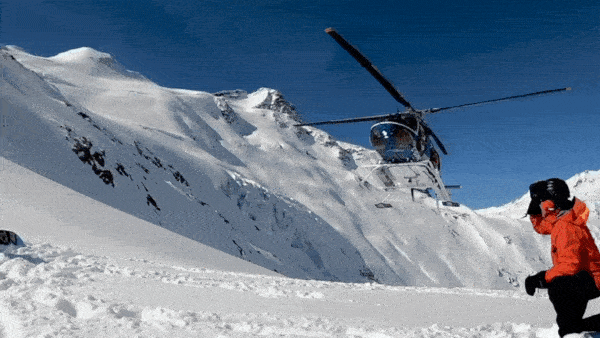 Source: Panorama Mountain Resort
RK Heliski provides adrenaline-pumping, deep powder heli-skiing experiences from the base of Panorama Mountain Resort as one of the highest helicopter operations in North America. Helicopters land in and out of the Panorama village each day, making it easy for you to enjoy this activity without making a week-long commitment. You'll love flying over the dramatic peaks of the Purcell Mountains and taking in the amazing scenery. 
How heli-skiing works:
You'll join a small group for this experience in the spectacular Purcell Mountains. You can go with your friends and family or other resort guests. Heliskiing isn't just for the advanced skier, it's recommended to have an intermediate ability. Remember, terrain will be chosen to best suit the group.
You will drop off your ski boots the night before in order to get fitted for your powder skis, included with your package. Check back in the following morning for a breakfast buffet and safety briefing on companion rescue. The pros at RK Heliski conduct this briefing daily and prioritize safety for everyone involved.
Then you'll fly into the mountains for your first drop-off and a morning of incredible turns. You'll enjoy a break on a glacier, or another breathtaking location for lunch and a hot drink before finishing the day with another deep powder run. 
Guests can choose from a three or five-run powder package and add extra runs if their legs can handle it.
Monster X Snowcat Shuttle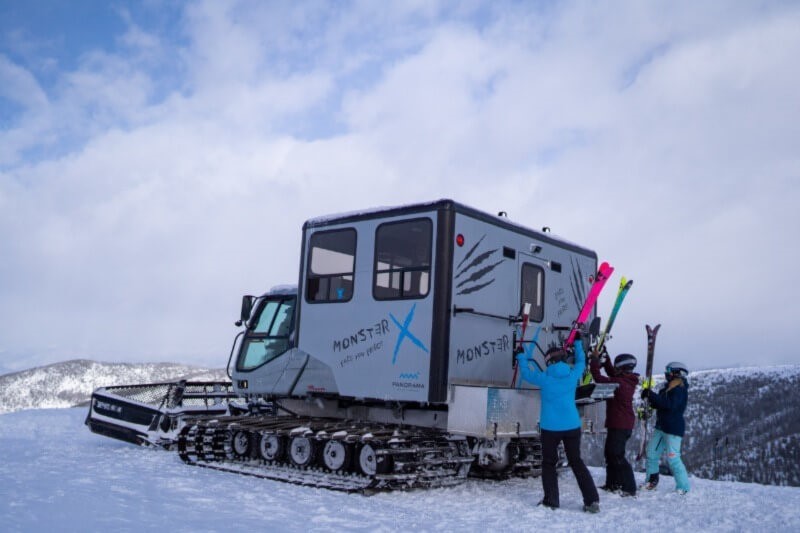 Source: Panorama Mountain Resort
The Monster X snowcat shuttles are a comfortable way to get up to the Monster Plateau and easily access the furthest reaches of Panorama's biggest terrain.
The Monster terrain is full of advanced and expert steeps that will delight even the most adventurous skiers. Make sure to add Monster X to your must-do list this season. Single and multi-ride tickets are available at the resort. 
Panorama Mountain Resort makes it easy to try new experiences at the top of the world. If you're looking for an exciting winter getaway, this place is just what you need! Click here to start your quote for a trip to Panorama!