Wednesday, September 20, 2017 - An interview with Chris Heck and Dave House regarding their recent trip to Big White, BC.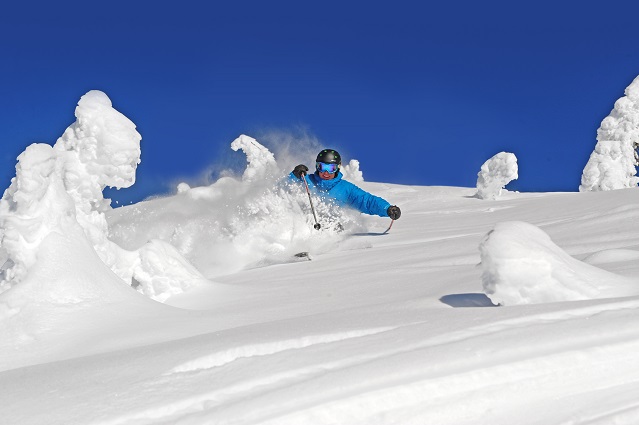 With over 24.5 ft of Okanagan Champagne Powder falling annually, Big White is consistently ranked as one of the best powder destinations in Canada. In addition to its stellar skiing conditions, Big White Ski Resort is Canada's largest totally ski-in/ski-out resort village, recently awarded as North America's favourite family resort.
For this blog, Skican's Chris Heck (Director of Operations) and Dave House (Senior Sales Manager) answer some questions for customers considering Big White as a destination this season.
What were your first impressions of Big White?
I (Dave) really enjoyed my first experience in Big White. All of the staff were knowledge and helpful. There was terrain for all level of skiers, which is great because some resort mountains only cater to exceptional skiers.
It feels like a true ski holiday experience in Western Canada. The views are fantastic, there are great lodging options, plenty of terrain to ski on the mountain and you don't need a car to navigate through the resort.
This resort gave me a greater appreciation for staying in lodging that is ski in/ski out. It is incredibly convenient and hassle free.
Why would you recommend Big White to a friend?
I've been here before (Chris) and it certainly doesn't get old. There is terrain for everyone, all in a compact location. The tree skiing is fantastic, as are the glades and the steeps. There are plenty of restaurants to choose from, and the accommodations cover from budget to 5 star. Families would love the hotel movie theaters after a day on the slopes.
What are your favorite ski moments this season?
We skied 4-5 runs on Cliff Chair, which were easily the best runs of the day. We slashed through some fun trees, found a couple untouched spots and hit a few kickers. The snow was so perfect, allowing for comfortable bails, of which there were several.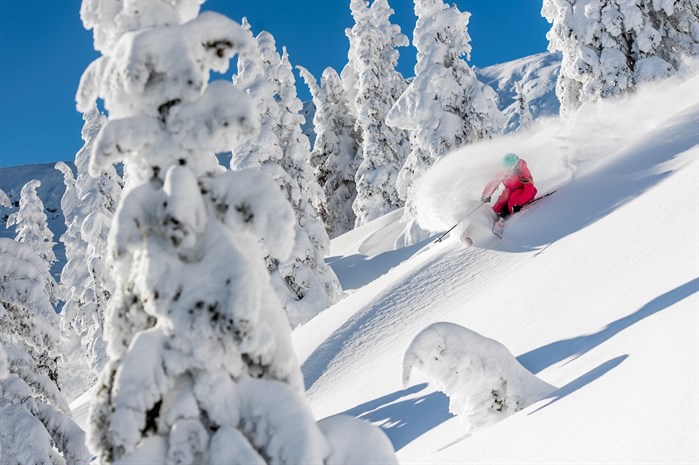 Which ski in/ski out properties stick out for you at Big White? How can visitors possibly choose?
For anyone seeking more luxurious style of accommodation, we would recommend Stonebridge or Stonegate. The décor, furniture, and finishing in all areas of the condos are exceptional.
For a middle range, the Sundance is a great option. It has a pool with a slide and a movie theater
For the skier with the mentality that their hotel is just a place to rest their head at night and aren't overly focused on high end accommodation, I would suggest the Crystal or Big White condos. Most importantly, all are ski in/ski out. 
If you could build a 5 song playlist for Big White, what would it be?
All of the songs would need to be fun, upbeat and have a little bit of soul. With that being said, here are our 5 songs that epitomize the experience in Big White:
Chris' Songs
Down on the Road - Creedence Clearwater Revival

Lookin Out My Back Door - Creedence Clearwater Revival

Apparently - J Cole

Together - Kaytranada ft Aluna George

Graceland - Paul Simon
 Dave's Songs
The Middle - Jimmy Eat World

Laid - James

Enter Sandman - Metallica

1979 - Smashing Pumpkins

Some Time Around Midnight - Airborne Toxic Event
---
Click here to get a free quote for a ski vacation at Big White.
« Back