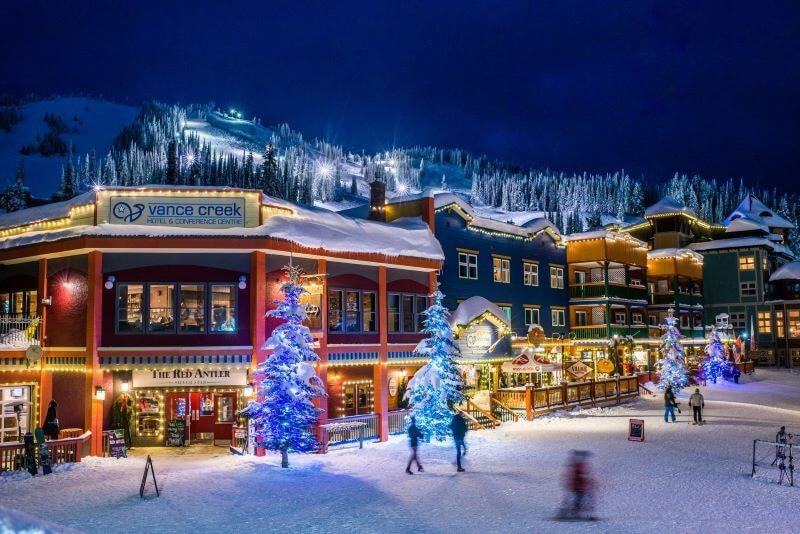 Source: Blake Jorgenson
Are you struggling to plan the perfect family ski trip? Trying to please the thrill-seekers and the chill-seekers in your crew, while trying to find a time everyone is available? A ski vacation over your winter holiday could be exactly what your family needs. Imagine the laughter, the thrill, and the bucket-load of memories waiting to be made.
We've pulled together the top family ski vacations to help you with your plans:
Reasons To Choose a Skiing Destination for Your Family Holiday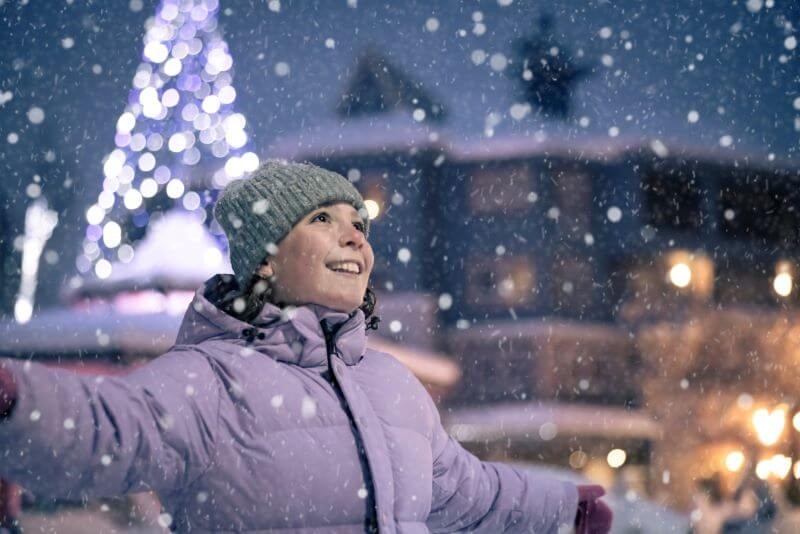 Source: Justa Jeskova
In today's fast-paced world, quality time with family is invaluable. Skiing provides a rare opportunity to disconnect from daily distractions and truly connect with one another. It's about more than just skiing; it's about the chats on the lifts, sharing hot cocoa by the fire, and trying new adventures together. 
Adventures for Everyone
Skiing caters to every member of the family, regardless of age or skill level. Beginners can take gentle slopes at their own pace, while the more experienced can challenge themselves on steeper terrains. It's an inclusive activity that encourages everyone to join in, share laughs, and create lasting memories.
Stunning Sceneries 
Ski resorts are nestled in some of the most beautiful parts of Canada. The sight of snow-capped mountains and trees blanketed in white is truly breathtaking. It's not just a holiday; it's a feast for the eyes and a rejuvenating retreat for the soul.
Seamless Experience
From getting a no-obligation quote, to booking your trip, to arriving at the slopes, we'll handle all the details for you. 
Best Holidays to Take a Ski Vacation
Winter in Canada is packed with holidays. Whether you're craving the festive vibes of December, looking to ring in the New Year on the slopes, or itching for some March Break madness, there's a perfect snowy paradise just waiting for you!
Christmas (and Early December)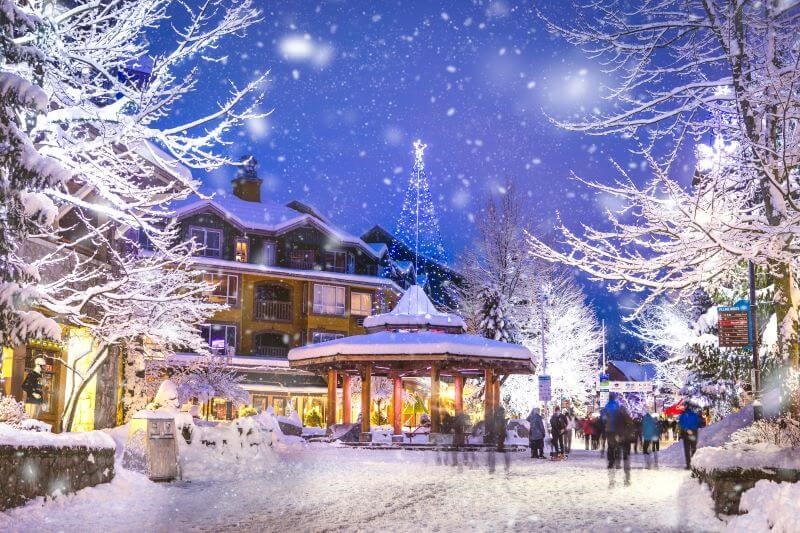 Source: Justa Jeskova | Whistler Village in early December.
Embrace the magic of the festive season with a ski holiday in early December or over Christmas. Canada's ski resorts transform into winter wonderlands, complete with decorations, lights, and an air of celebration.
Festive Fun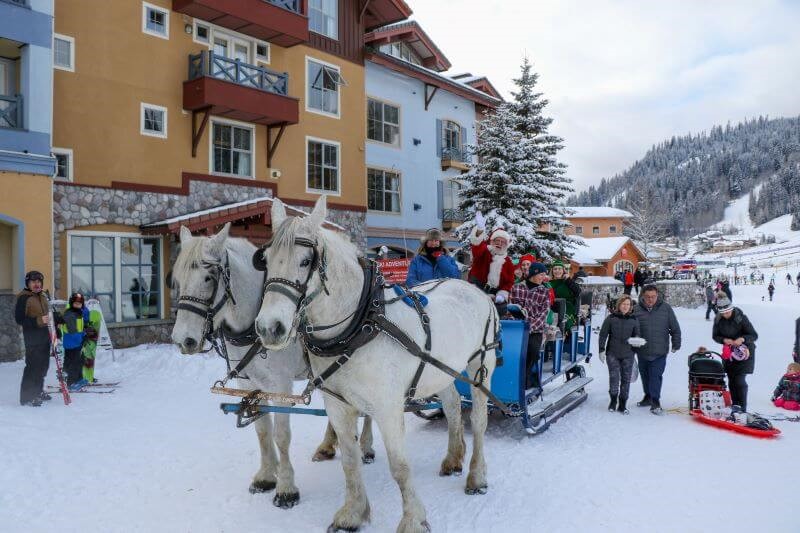 Source: Corry Bondini / Corry Hall | Sun Peaks Village
Resorts go all out to create a festive atmosphere, and you can expect holiday-themed activities, parades, and special events. It's an opportunity for your family to immerse themselves in the holiday spirit, creating traditions that can be carried on for generations.
Our Top Pick: Sit back under the covers and take in the sights and sounds of the holiday season at Sun Peaks. They offer horse-drawn sleigh rides through their village. You'll see incredible Christmas lights and maybe even Santa!
Christmas Markets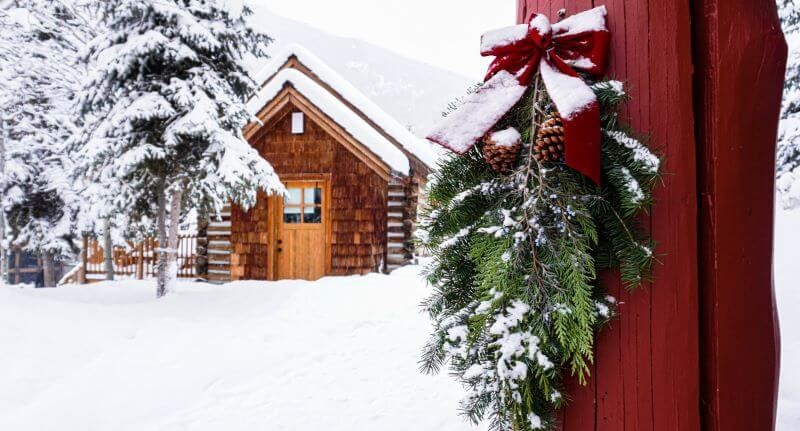 Source: Panorama Mountain Resort | Panorama Village
Many ski destinations are located near quaint towns with charming Christmas markets. These markets are a delight to explore, offering unique handmade gifts, local delicacies, and an overall festive atmosphere.
Our Top Pick: Panorama's upper village transforms into a Christmas Village on Christmas Day! Go for hot chocolate, meet Santa's elves, enjoy Christmas music, and watch for the arrival of Flying Santa into the base area!
New Year's (End of December or Early January)
Welcome the New Year in style with a ski vacation, complete with fireworks, celebrations, and unique traditions.
Fireworks and Festivities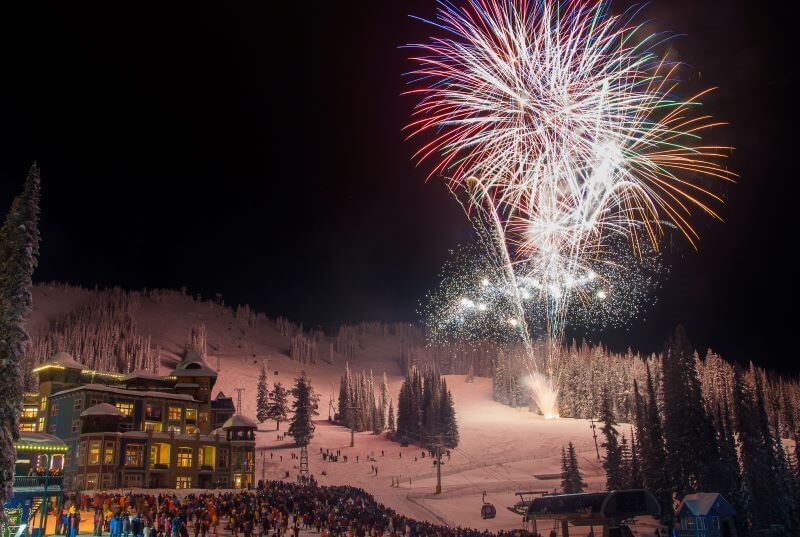 Source: SilverStar
Ski resorts know how to throw a New Year's Eve party. Expect dazzling fireworks displays, live music, and a jubilant atmosphere. It's a celebration like no other, with the bonus of being surrounded by stunning winter scenery.
Our Top Pick: SilverStar has the biggest and brightest bash on New Year's Eve. See the village light up with fireworks!
Night Skiing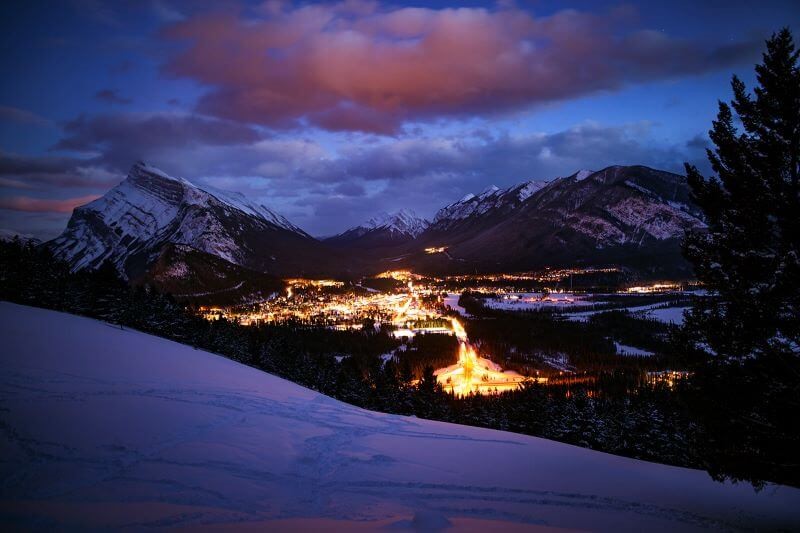 Source: Eric Hanson | Mt. Norquay Lookout
Some resorts offer night skiing, providing a unique opportunity to ski under the stars. This activity will add an extra layer of excitement to your experience — and what better way to ring in the New Year than gliding down the slopes?!
Our Top Pick: Overlooking the town of Banff from the Mt. Norquay Lookout. Mt. Norquay has the only night skiing you'll find in the Canadian Rockies. Sometimes the best times are at night!
March Break
March Break is a fantastic time for a family ski vacation, with longer days, milder weather, and plenty of activities.
Spring Skiing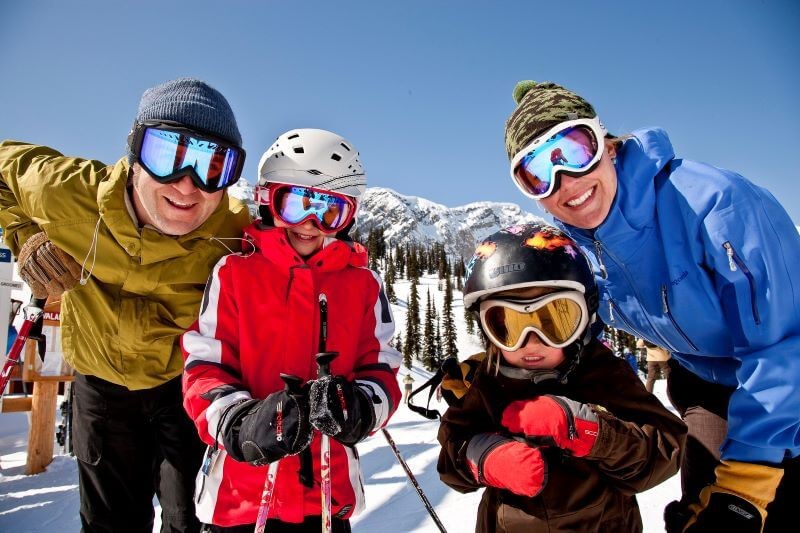 Source: Henry Georgi | Fernie Alpine Resort
As winter transitions to spring, the skiing conditions become more forgiving, with softer snow and warmer temperatures. It's an ideal time for those who prefer a less intense skiing experience.
Our Top Pick: Fernie's slopes suit all skill levels, making it a perfect spot for snowy family-friendly activities and adventure.
Family Activities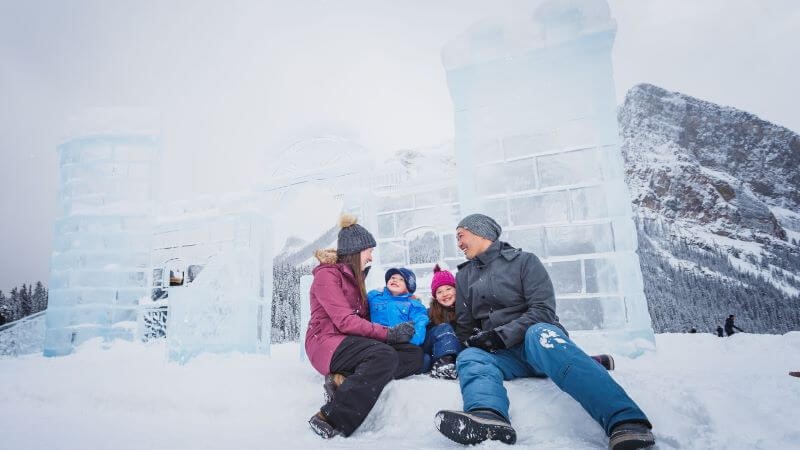 Source: Shannon Martin | Lake Louise
Beyond skiing, resorts organize spring-themed events and activities. From festive parades to outdoor concerts, there's something for everyone to enjoy.
Our Top Pick: The sounds of laughter and joy can be heard echoing throughout Banff & Lake Louise, from fun spring events in town, to tubing on the hills.
Your family's perfect ski vacation is just around the corner.
Something for Everyone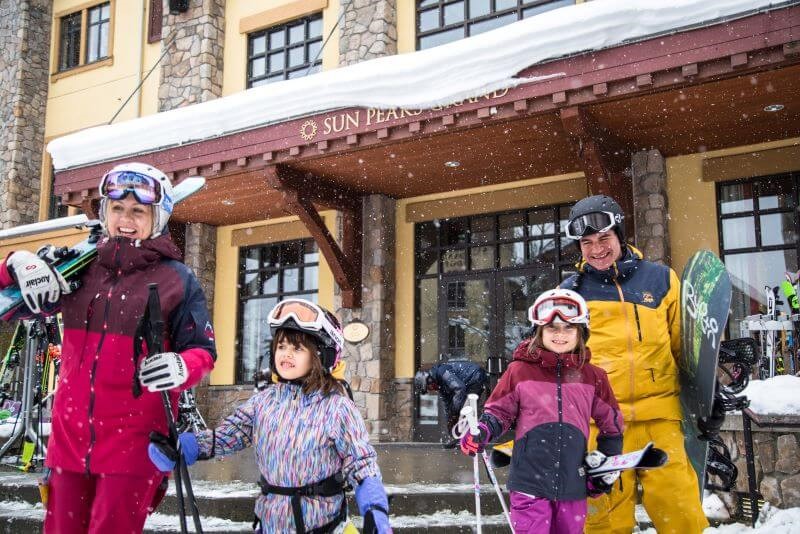 Source: Sam Egan (Cedar Line Creative)
A ski vacation with Skican guarantees fun and adventure for every family member, regardless of their skiing ability or interests.
Diverse Slopes
Our selected destinations offer a wide range of slopes, ensuring that beginners, intermediates, and experts all have suitable options. Everyone gets to enjoy the thrill of skiing at their own pace.
Off-Slope Activities
Ski holidays are not just about skiing. Resorts offer a variety of activities including snowshoeing, ice skating, and tubing. There's never a dull moment, even for those who prefer to stay off the slopes.
Ski Schools
For those new to skiing or looking to improve, professional instructors are available to provide lessons. It's a safe and supportive environment for everyone to learn and hone their skiing skills.
Your Personalized Ski Adventure Awaits
Take the first step towards an unforgettable ski holiday today. Contact Skican for your no-obligation quote. 
Your ultimate ski holiday experience is just a click away, and we can't wait to help you create memories that will last a lifetime!