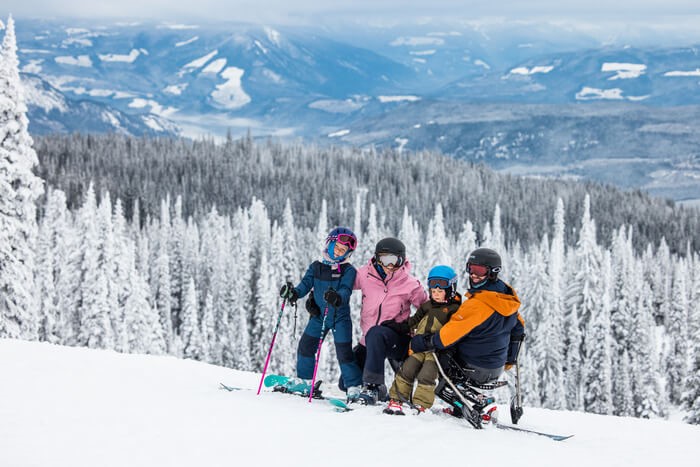 Photo by Robb Thompson
Snow, fun, and family. That's what you can look forward to this winter at SilverStar. This mountain resort has a small-town vibe with a big sense of community. There are plenty of entertaining activities for everyone to enjoy — and we bet the kids will even make a few friends during your visit. While planning your ski vacation, consider these top five family activities at SilverStar.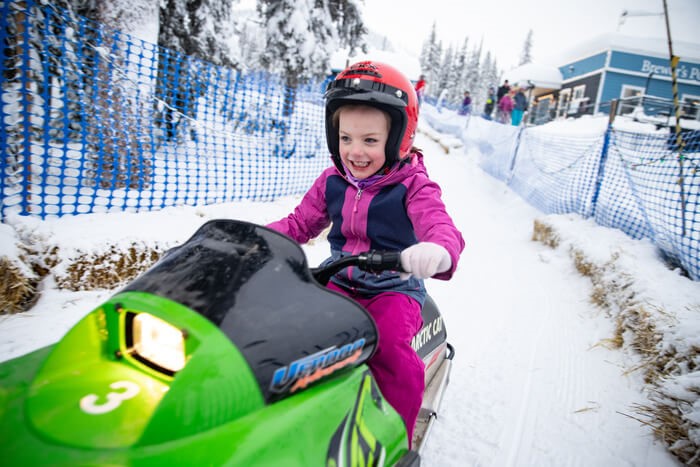 Photo from SilverStar
Mini Snowmobiles 
The mini snowmobile track is a great way to enjoy the snow and fresh air while having fun with your kids. The sleds are Arctic Cat FireCat F120s, which are designed for children ages six to 12. They are easy to control and the little ones will love navigating around the course. It's fun to start the day here before taking your family on a larger adventure, like skiing or boarding down the slopes!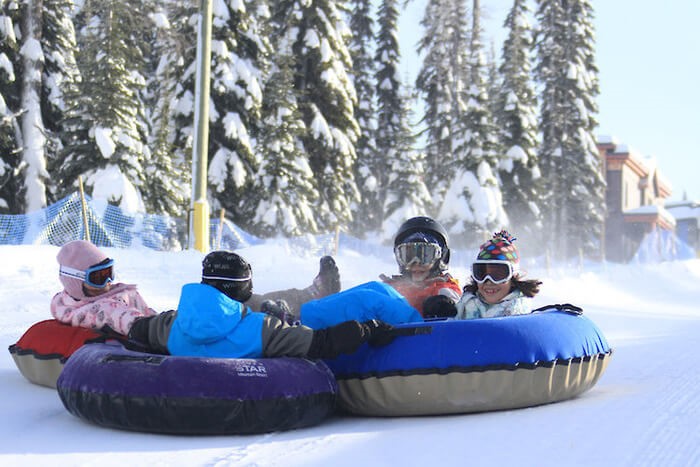 Photo from SilverStar
Tubing 
The tube park brings out the kid in everyone! Slide down the tracks without having to hike back to the top, or ever having to carry your tube. Include tubing on your to-do list for a great time spent together, especially if you have the My1Pass as tubing is one of the seven activities it unlocks!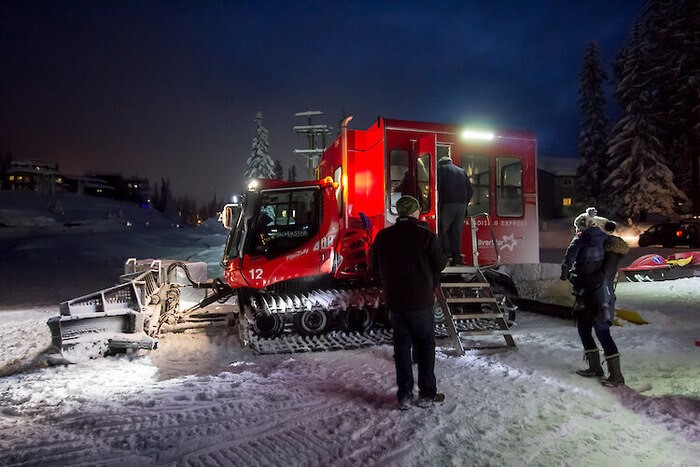 Photo from SilverStar
Paradise Camp Dining Experience
Eating together as a family is an important part of every vacation. Enjoy an adventurous twist to your meal with the Paradise Camp Dining Experience, featuring a tour on a Snow Cat. Take the entire family on a trip under the stars and through the snow to Paradise Camp. Located on the backside of the mountain, you will enjoy a unique dining experience with a chef-prepared menu. 
Photo from SilverStar
Hockey Games
Another family-friendly activity at SilverStar is cheering on their local hockey team — the six-time national champion Vernon Vipers. Grab the bus that takes you from the village directly to the match and enjoy watching a good ol' hockey game together!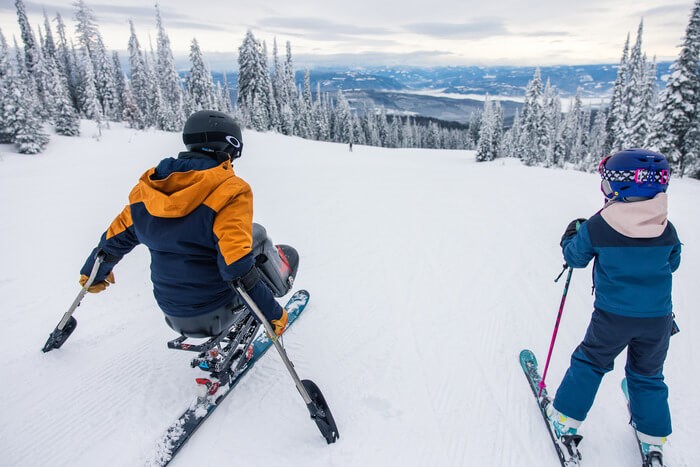 Photo by Robb Thompson
Snow School
The relaxed environment at SilverStar makes lessons fun for everyone! Sign the family up for a couple of hours of Snow School. A group or private lesson is a perfect addition to your trip, particularly if you have children who are still learning how to ski. The entire group can ramp up their skill levels before exploring the terrain together.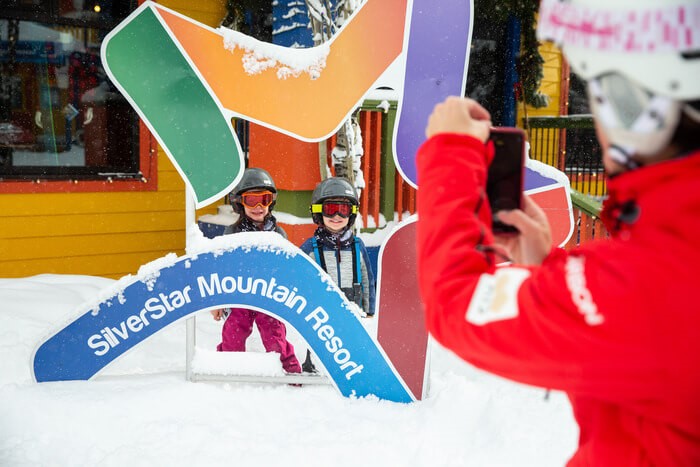 Photo by Robb Thompson
SilverStar Mountain Resort offers families unforgettable experiences. Everyone will have a blast taking in British Columbia's Monashee Mountain range while enjoying these activities both on and off the slopes. Their colourful village and 100% natural powder playground are waiting for you!

Start a personalized quote for a family getaway to SilverStar, or check out their current Ski Escape and Ski Special offers.