Here are our top 5 reasons:
1. One of the Longest Ski Seasons In Canada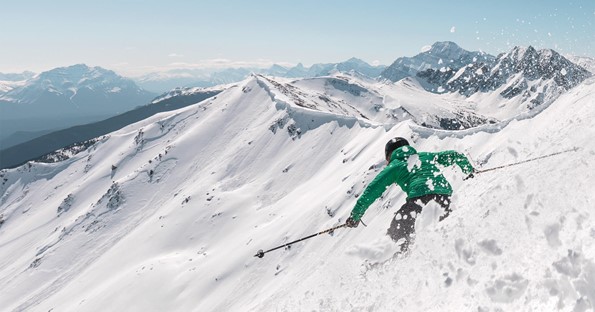 Marmot Basin has the highest base elevation of any major Canadian ski area at 1,698 metres, and it also has one of the longest ski seasons in Canada.
Thanks to temperature inversions (science!), as spring starts to bloom down in Jasper, there will be no shortage of powder well into the season.
2. Let's Get This Party Started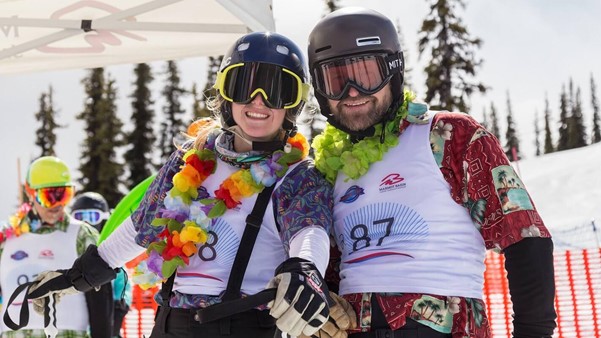 Marmot Basin's season lasts well into the spring and so do their celebrations! Enjoy live music every weekend in April, or stop by on a weekend and take part in one of their many events, like the Kokanee Freeride Mid-Mountain Party, Aloha Cup, and Jasper Pride!
3. Après Ski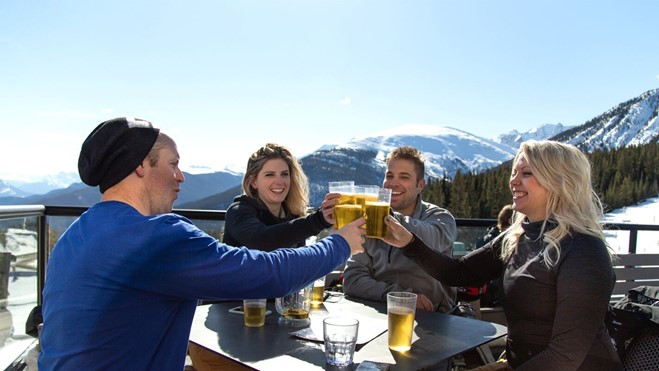 Did you think we'd forget Après Ski? No matter what your idea of après ski is, you can enjoy the mid-afternoon sun on one of their many chalet patios, or cozy up around a fire inside their warming tents.
4. Perfect For The Family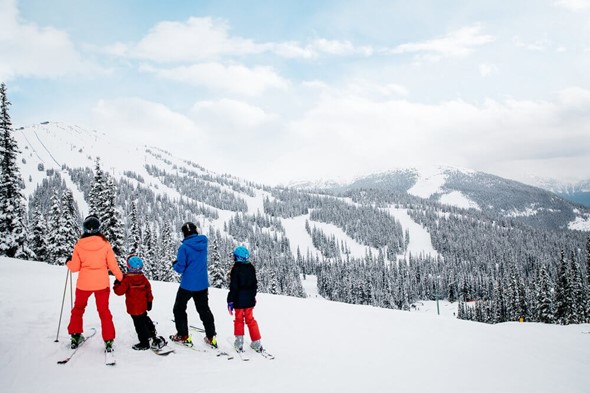 Marmot Basin is home to 91 runs that are divided almost equally between novice, intermediate, advanced, and expert levels. That means there's something for every member of the family! If you need lessons or rentals, they've got you covered.
5. Say Goodbye To Lift Lines and Crowds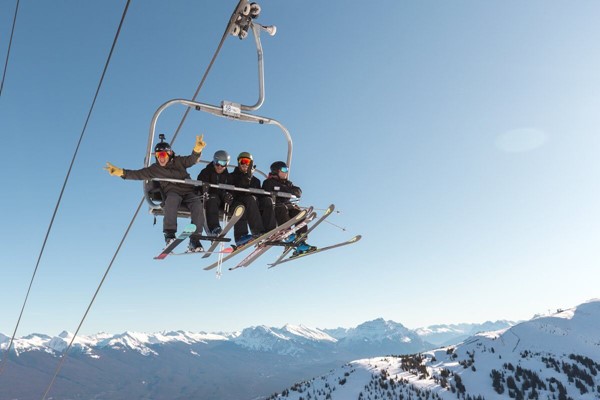 It's a rare occurrence to experience a line at the Marmot Basin ski lifts — which makes it one of the top reasons to visit! No crowds means that you will enjoy even more time on the slopes this spring, winding your way down the hills at your own pace.
As you can see, there's no doubt that you'll want to visit Marmot Basin this spring! When you're ready to start planning your trip, click here to start your quote and a member of our team will be in touch!