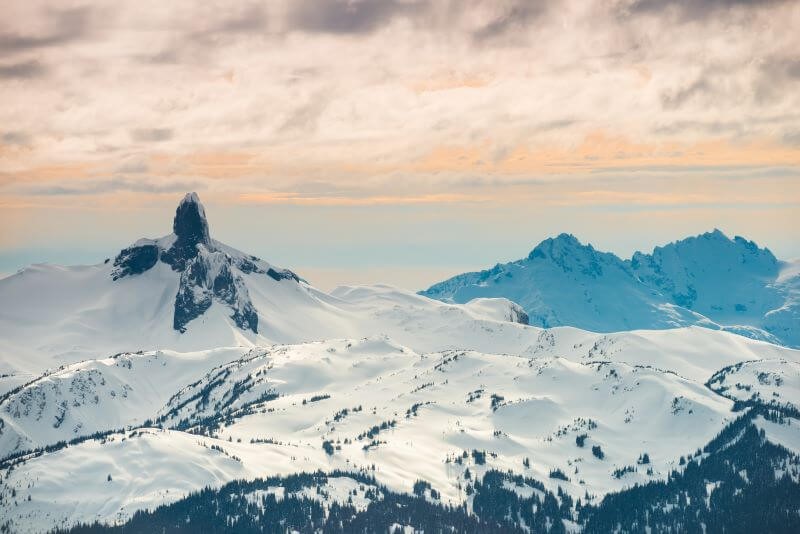 Source: Mike Crane
Do you find yourself scrambling each year to plan your ski trip, often waiting too late into the season? Are you tired of settling for second-rate options and missing out on the best deals and availability? Now is the perfect time to do some early planning and booking — so you can have the perfect ski holiday and keep your wallet happy too. 
Continue reading to discover what you get when you book your ski trip early with Skican. 
Lock in the Best Rates of the Year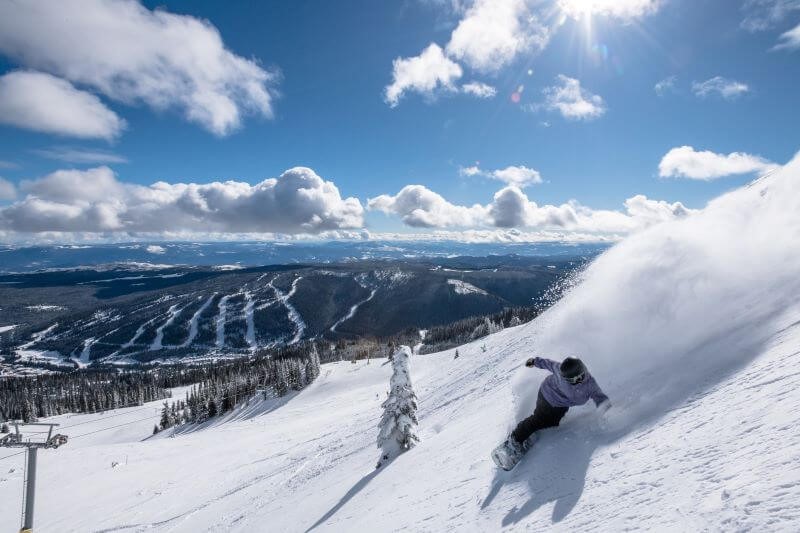 Source: Reuben Krabbe
The early bird doesn't just catch the worm, it catches the best ski rates too! Act early in the ski booking season by securing a Skican Early Bird Special before August 31. Here's how this works to your benefit:
More Savings: The earlier you book, the less you pay. Ski resorts offer enticing discounts for those who plan ahead, and this can significantly lower the overall cost of your trip.
Budget Planning: With your accommodation and ski passes secured at a fantastic rate, you can plan your budget for other activities and indulgences during your trip.
Peace of Mind: Enjoy the satisfaction of knowing you've secured an unbeatable deal, freeing you from wasting hours monitoring for price drops or deals.
Purchase Your Ikon Pass Before the Fall Price Increases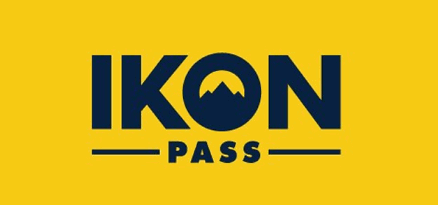 Source: Ikon Pass
The Ikon Pass unlocks access to over 50 revered ski resorts across North America and the globe, along with first tracks benefits, and discounts on retail, food, lodging, and more. Purchasing your Ikon Pass early will save you from paying more after the price increases in the fall.
First Picks for Flights, Accommodations, and Reservations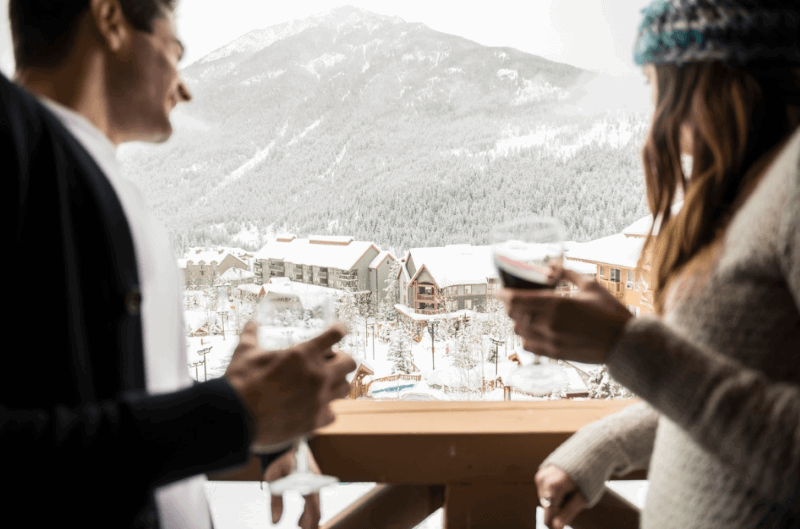 Source: Panorama Mountain Resort
Securing your booking early not only promises great savings, but also offers you the cream of the crop in terms of choice. By booking early, you have the upper hand on:
Flights: Get your pick of the best flight times and routes, ensuring your travel aligns perfectly with your schedule and preferences.
Accommodations: Whether you dream of a cozy chalet close to the slopes or a luxurious resort suite with a mountain view, booking early means you get first dibs on your ideal lodging.
Dining/Activity Reservations: Popular restaurants and high-demand activities get booked fast. Secure your spots early to avoid disappointment and enjoy the best culinary and recreational experiences the resorts have to offer.
How to Book With Skican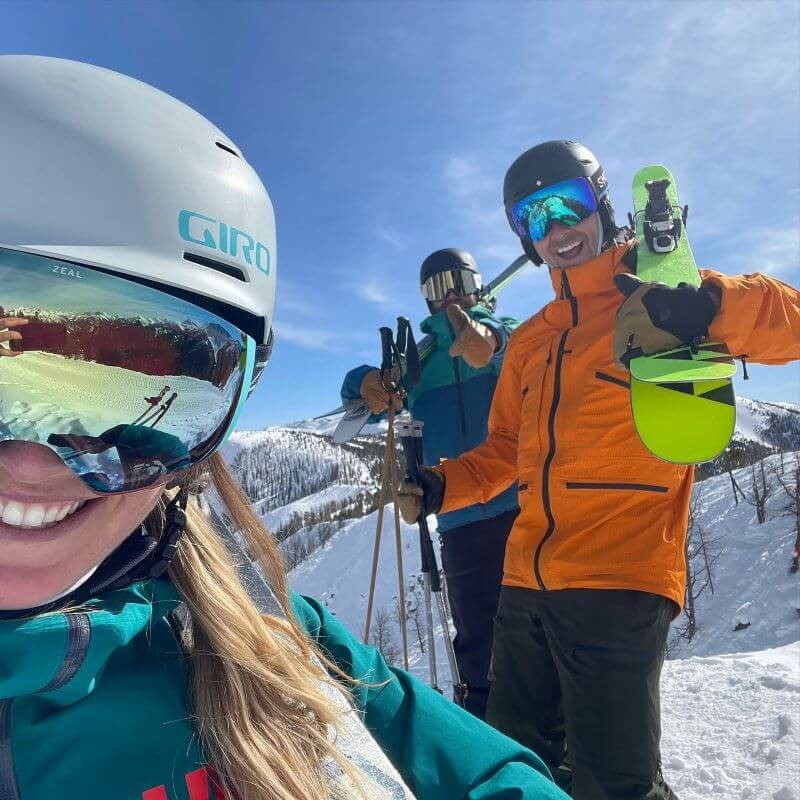 Our Experience Managers are ready to help you choose the right mountain at the right value. Here are the steps to book with Skican:
Dream: Where do you want to go? Choose your mountain.
Chat: Speak with a Skican Experience Manager to refine your ski package.
Book: Secure a vacation that inspires you.
Pack n'Go: A beautiful tradition begins.
We take care of all the details, so all you need to do is look forward to your adventure.
Early Bird Ski Specials In Western Canada
Many of the top ski resorts in Western Canada offer early bird ski specials. Click below to see current availability: 
Banff & Lake Louise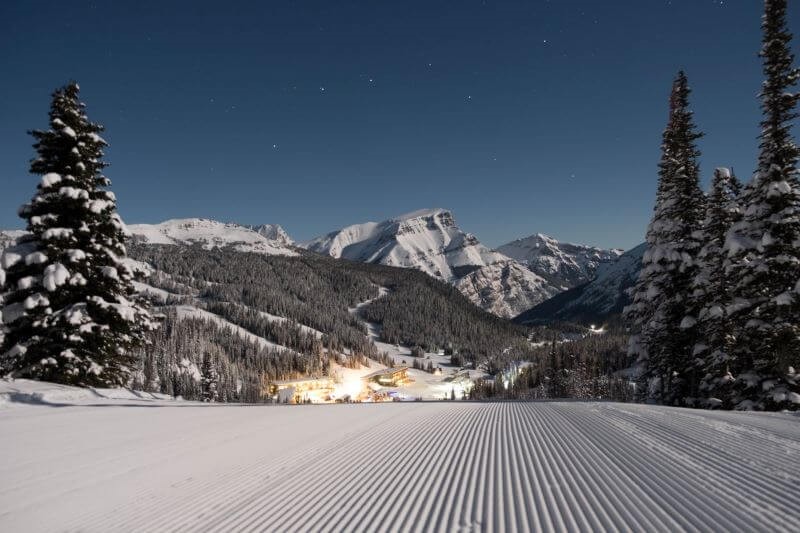 Source: Banff Sunshine Village
Banff's triad of Norquay, Sunshine Village, and Lake Louise, popularly known as SkiBig3, has something for everyone — from gentle slopes for beginners to challenging terrain for the experts. Enjoy the breathtaking views of the Rockies while skiing on over 8,000 acres of terrain. After a long day on the slopes, grab a bite to eat at our favourite spots, and relax in world-class accommodations at the majestic Fairmont Hotel or cozy mountain lodges.
Click here to view Banff Ski Specials >
Click here to view Lake Louise Ski Specials >
Whistler Blackcomb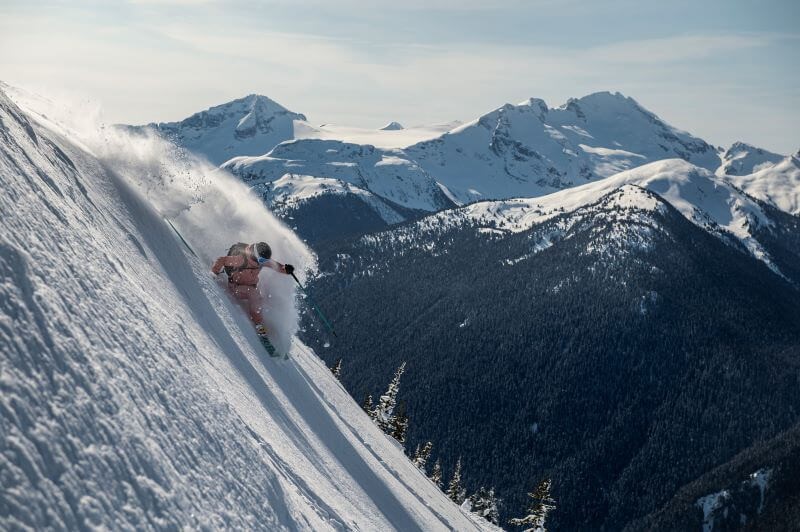 Source: Guy Fattal
Just a two-hour drive from Vancouver, this legendary ski destination offers unmatched alpine terrain and a down-to-earth mountain town experience. With a record-breaking snow season, thrilling outdoor activities, and a vibrant Whistler Village, the resort's rugged beauty and refined offerings make every visit memorable and leave a lasting impression.
Click here to view Whistler Blackcomb Ski Specials >
Panorama Mountain Resort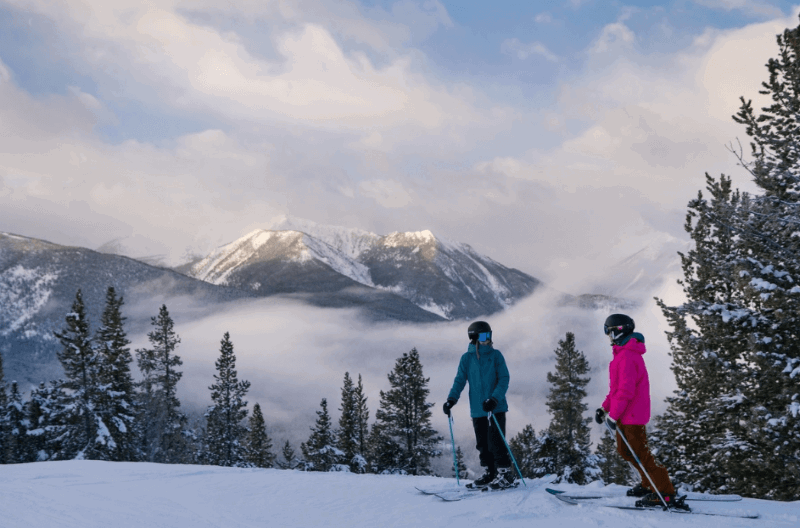 Source: Panorama Mountain Resort
Panorama Mountain Resort, aptly named, offers spectacular panoramic views and wide-open spaces for you to explore. You'll feel at home enjoying its long-groomed cruisers, exhilarating double blacks, and fantastic ski-in/ski-out lodging. It's a true paradise for ski lovers. Relax in the slopeside hot pools, or take the free shuttle to Invermere to check out local artisan galleries, cafes, and eateries.
Click here to view Panorama Mountain Resort Ski Specials >
Sun Peaks
Source: Kelly Funk Photography
Sun Peaks is the second-largest ski area in Canada, featuring three mountains and diverse terrain. Its unique feature is the ability for skiers of all levels to ride up together and choose different routes down, regrouping at the bottom. After shredding the slopes, you can enjoy a modern ski-through village with accommodations and amenities, including heated outdoor pools, hot tubs, and spas.
Click here to view Sun Peaks Ski Specials >
The time to plan your next ski adventure is now. So why wait? Secure your place in the powder and contact us to book your ski trip today. Let's beat the rush together and make your ski trip a memorable one!